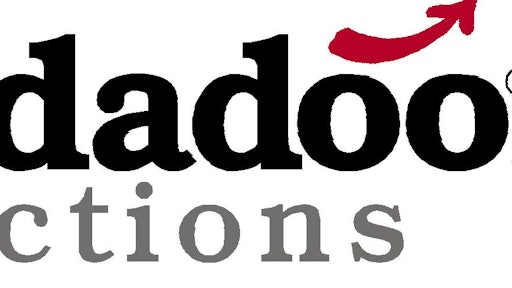 bidadoo, an online auction service for used construction equipment, rental fleets, trucks and capital assets, experienced record equipment sales growth on eBay through increased participation and acceptance of online auctions. This growth was supported and fueled by the bidadoo 100% Guarantee, the enhanced eBay Business Equipment Purchase Protection and eBay's 168 million active buyers.
Over the past 15 years, bidadoo auctions have emerged an efficient solution for heavy equipment buyers and sellers. Partnering with eBay and utilizing its auction platform, the company is able to reach 168 million active eBay buyers globally. Auctions are conducted every week, enabling users to sell on their schedule vs. having to wait for a traditional live auction to come to their region.
Other 2017 highlights for the company include:
Developed over 700 "virtual sites" for online auction sales
Grew mobile participation (to over 50%) of all online activity
Bidders from over 192 countries
Achieved higher net returns for sellers via efficiency of online sales
Partnered with new leading equipment manufacturers on some of the largest fleet trade packages
Significantly expanded its leadership and North American team
"bidadoo and eBay continue to change and challenge the way heavy equipment has been traditionally bought, sold and auctioned. In the past few years, the internet has forever changed many business models with massive efficiency gains," said Howard Hawk, bidadoo president.
The company looks toward several key growth initiatives for 2018, including:
Increasing its North America footprint as it also expands its coverage into Canada
Launching the bidadoo Marketplace - a Buy Now or negotiated-sale alternative to no-reserve auctions.
Releasing sales trends to go beyond appraisals and providing sellers with real-time market values and demand assessments for heavy equipment
1-Stop equipment buying services with enhanced logistics offerings
Further hiring of industry experts to significantly expand service levels for contractors, dealers, and national accounts.
"We're excited to continue building a strong partnership with bidadoo into the New Year," said Pooja Piyaratna, general manager of Business & Industrial at eBay. "Together, we're changing the way people buy and sell heavy equipment by making inventory readily accessible across devices and borders."