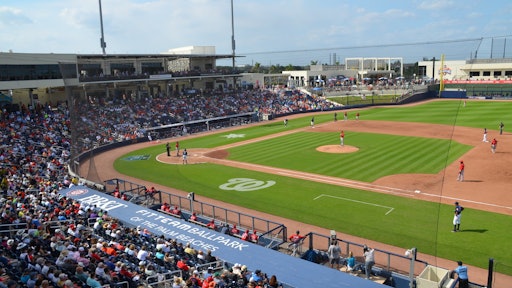 fitteamballpark.com
In 2017, general contractor Hunt Construction was named as a defendant in at least seven lawsuits filed by subcontractors and suppliers that worked on the Ballpark of the Palm Beaches and its spring training facility. Now, another subcontractor has joined the battle, suing Hunt for breach of contract and unjust enrichment.
CCK Construction Services is claiming Hunt owes it $1.2 million in unpaid invoices for "cast-in-place concrete services".
The ballpark project has been plagued by complaints since its opening last year, including alleged shoddy construction such as poorly installed windows and clubhouse showers.
(more on the lawsuits against Hunt and the Orlando ballpark project...)