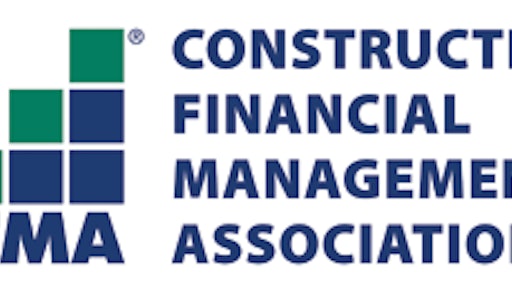 The Construction Financial Management Association (CFMA) announced the election of the 2018-19 Executive Officers. The Executive Officer roles are the highest-ranking volunteer positions within the organization, responsible for representing the interests of more 8,200 members across North America.
Effective April 1, CFMA's Executive Officers are:
Chairman Joe McLaughlin, CPA, CCIFP, Austin Industries, Dallas, TX
Vice Chairman Michelle Eastman, CCIFP, North Mechanical Contracting, Inc. and North Mechanical Services, Inc., Indianapolis, IN
Treasurer Kevin Booth, CCIFP, WestCor Companies, Las Vegas, NV
Secretary Phil Zack, CPA, CCIFP, Viewpoint Construction Software, Boulder, CO
"I am very excited about working with this new Officer team, and am confident they will continue to position CFMA as the premier resource in the construction financial management industry," said Stuart Binstock, CFMA's President and CEO. "The dedication and industry experience of these Officers will guide the organization into the future by focusing on strategic initiatives that will positively impact both our members and the industry as a whole," he added.
"I am honored to represent CFMA as Chairman this year," says McLaughlin. "Along with the other Officers, I am committed to providing outstanding leadership for CFMA as we continue to grow by delivering exceptional value for our members and stakeholders. In working with our affiliate organization, the Institute of Certified Construction Financial Professionals (ICCIFP), I'm looking to further elevate the Certified Construction Industry Financial Professional (CCIFP) credential in recognizing the organization and industry leaders as professionals with the unique skillsets and a body of knowledge level of attainment over and above that of financial generalists. CFMA is the conduit for myriad levels of professional success for our membership, and I look forward to giving back to the association and to the industry as Chairman."