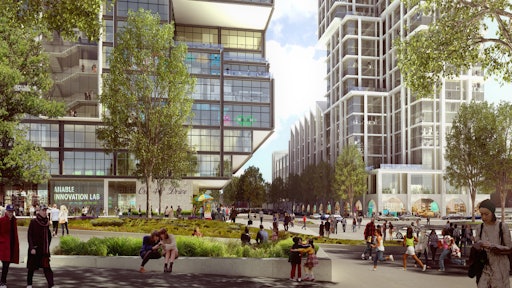 TF Cornerstone
Now that Amazon has canceled its plans to locate half of its new North American headquarters in Long Island City, Queens, the head of the New York City Economic Development Corp. said the agency will move forward with the original plan for the site — a $925 million mixed-use project that will bring new businesses and affordable housing, Gothamist reported.
James Patchett, president and CEO of the NYCEDC, made the announcement while addressing those in attendance at the Feb. 27 Crain's New York Business breakfast. The development will add 1,000 residential units — 250 of those affordable — to Long Island City, as well as 100,000 sq. ft. of light manufacturing and industrial space, retail, a cultural center, a middle school and a park.
The project, which is expected to create more than 2,500 construction jobs, was originally announced in 2017 but was shelved when the city began developing its bid for Amazon's HQ2. The inclusion of light manufacturing and industrial space is an intentional nod to the area's history and intended to help retain that type of commercial use.