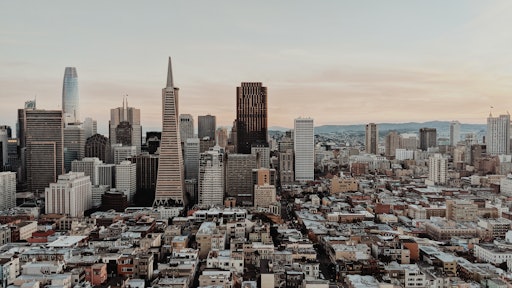 Hardik Pandya/Unsplash
San Francisco construction costs soared in 2018, increasing by 5 percent and removing New York as the most expensive city to build, according to a new report by consulting firm Turner & Townsend. The 2019 International Construction Market Survey brings together data and experience from 64 global markets to provide insights into the current state and direction of the global construction industry.
To identify the most expensive market to build, the survey identified the average build cost in USD of six different types of construction, including:
Apartment high-rise
Office block prestige
Large warehouse distribution center
General hospital
Primary and secondary school
Shopping center including mall
Following San Francisco and New York, the next highest cost cities are London, Zurich and Hong Kong. The next highest cost cities in North America include: Seattle, Chicago, Vancouver, Indianapolis, Phoenix, Atlanta, Houston, Toronto, Edmonton, Ottawa and Mexico City.
Driving up costs in these markets is a shortage of skilled labor, with two-thirds of the market's in this year's survey reporting skills shortages. 
The survey also highlights the massive disparity between labor costs worldwide. China, India and Africa—where average construction costs tend to be lower—also have the lowest labor costs, while North America has the highest costs with Europe and Australia/Asia a little behind.
The highest labor costs recorded were in Zurich, where even a general laborer could cost as much as $99 per hour, and a skilled electrician might cost $118 per hour.