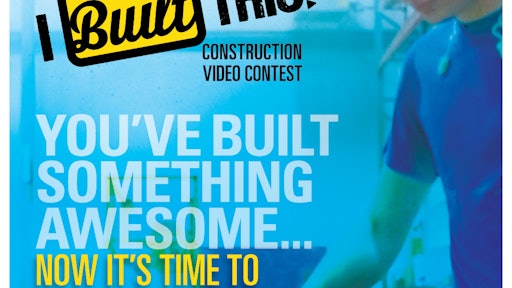 NCCER and Build Your Future (BYF) are excited to announce the fifth annual I Built This! video contest for aspiring craft professionals or their instructors who want an opportunity to showcase outstanding construction projects.

Submissions are accepted from all types of construction and maintenance crafts. The five categories include: Individual Secondary and Postsecondary, Group Secondary and Postsecondary (maximum of five group members) and People's Choice.
Entries will be accepted October 1 through October 31, 2019. Submissions are open to anyone enrolled in or teaching a construction training program or involved in an apprenticeship! Show off your craft skills with a project and video showcasing your talent. When submitting, keep the following criteria in mind:

Videos must showcase all stages of the project development, where applicable.

Proper safety practices must be demonstrated at all times and by all individuals seen (videos with safety violations will be disqualified).

Length must be no more than three minutes.

Collaboration with media programs is encouraged.

And most importantly, projects must be relevant to the construction or maintenance industries!
Visit nccer.org/i-built-this for inspiration and submit your video today!