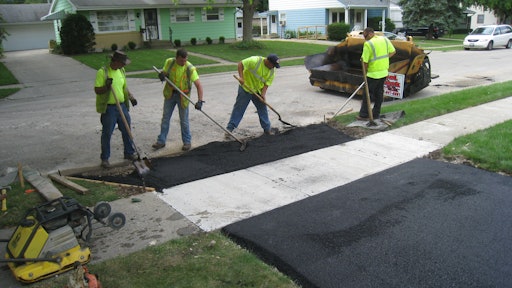 In a leadership, supervisory or management role, your goal is to lead people and manage tasks to keep your company moving forward. 
"Good managers are good people persons," Larry Kokkelenberg explains during his session, 10 Commandments of Effective Supervision during the People, Plants and Paving Digital Conference by World of Asphalt. "These aren't the only ten things to do, but it's a good start."
1. Manage by Influence, Not by Power
You, as a boss have the power to tell people what to do. You have the power to make decisions and set goals. " Many people manage by power, that is their mindset. But if you change your thinking, you can create passion and creativity through influence and affect your employees ideas and actions." 
2. Be Trustworthy
"All good sustainable relationships require trust," says Kokkelenberg. "When you look around your company, what do you see?"
Consistent, honest, respectful — these behaviors are ones that build trust.
3. Be Firm, Fair and Consistent
When you stick to your company rules/standards, when you're reasonable and impartial while being consistent, your employees will find it easier to understand your management style as they know what to expect from you.
4. Communicate and Listen
"Be transparent in your communications and make sure to communicate excessively about the company expectations and job requirements."
5. Be Positive
"Your attitude is highly contagious to your employees," says Kokkelenberg. "When you are positive, you create a great working environment. Also, make an effort to thank your employees and show appreciation for their hard work."
6. Be a Role Model
"You are already a role model, whether you want to be or not. Make sure you live by your company values."
7. Be Helpful
"What if your title was teacher or mentor, would you do things differently," asked Kokkelenberg. Be available to help your employees that seek it.
8. Be Patient
 "The stress you cause on yourself and others can have adverse effects," says Kokkelenberg. "Make sure you keep a level head during high-stress situations."
9. Build the Team
It takes a team to complete a job and you need everyone working together, like a well oiled machine.  "Consider paving as a team sport," says Kokkelenberg. "One way to create that team atmosphere, you could offer team rewards as an incentive."
10. Link Work to a Higher Purpose
"Don't give people a job, give them a purpose."
More about Larry Kokkelenberg:
He has been a featured speaker at WOA, NAPA, and ConExpo for the past 35 years.
He is one of the industry's highest rated speakers focusing on people, leadership and organization development and has help develop employees and managers in hundreds of companies worldwide.
He managed his own laydown operation for 7 years and has a Ph.D. in clinical and industrial psychology.