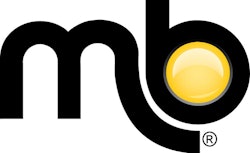 The Apollo Handliner Thermoplastic Applicator can melt and apply over 700 square feet of pavement markings in a normal work day in stand-alone operations. The unit comes standard with double-ring high-efficiency burners, a thermostat control system and a metered glass beader.
One –person transport and simple application system for hot thermoplastic 
Heavy-duty, yet light weight, rust free aluminum construction
Thermostat-controlled burners
Accurate, high-efficiency melting
Rear swivel wheel
Features:
Automatic Temperature Control System which keeps material temperature constant throughout application and helps prevent scorching.
Metered Glass Bead Application that deposits beads at a constant 10 lbs. per 100 square feet regardless of application speed.
Apollo series Precision Dies produce sharp-edged markings and are equipped with easy, user-replaceable, tungsten-carbide runners for extended wear.
Options:
PlusOne Speedmelter – For use with block material, this option allows the user to melt and apply over 1,500 square feet of marking in a normal work day without separate melting kettles.
Storage/Transport Trailer – A convenient way to store and transport, which can easily be used by one person.
Double Drop System – Incorporates a high-capacity grooved beader bar to distribute larger beads from the front-most beader box.
Request More Information
Fill out the form below to request more information about
Apollo Handliner Thermoplastic Melter Series