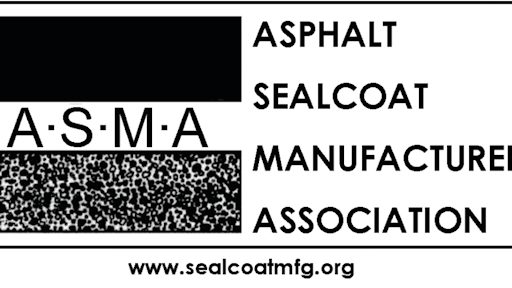 As the Asphalt Sealcoat Manufacturers Association (ASMA) begins its 21st year, the organization plans to make 2013 a year of resurgence, according to new President Keith Ryan, Quality Emulsions, Mesa, AZ.
And to start the year ASMA, which focuses on asphalt-based pavement sealer, will exhibit at National Pavement Expo, Jan. 23-26 in Nashville; will sponsor coffee including 250 free coffee mugs during the NPE conference program; and will hold a board meeting at NPE.
"We want to renew the enthusiasm of sealcoat manufacturers working together," Ryan said in an interview with Pavement magazine. "We want to make sure there's an effective common manufacturing specification available for asphalt-based sealer, we want to educate the end user on the value of sealcoating, and we want to educate the contractors on the proper application of different types of sealer."
Ryan said that the goal for 2013 is to make sure ASMA becomes the "go to" home anyone can turn to find answers to their sealcoating questions.
"The idea is to get everyone involved from the suppliers to the manufacturers and the applicators," he said. "We want to become the source people can turn to if they have any questions about sealcoating, whether it's how to make the best sealer, how best to apply it, or how to give the end users the best bang for their buck."
Ryan said that among the first efforts in 2013 will be to develop a minimum manufacturing standard for sealer quality. "At this point we're more interested in the manufacturing specs than the application specifications," he said. "If we can get material that is consistent into the hands of contractors they can do a more consistent job of putting it down."
Ryan said ASMA does have a minimum standard that includes, for example, pounds of solid per gallon of sealer. But he said contractors and some sealer producers have found that minimum isn't effective in some instances depending on factors such as climate and pavement quality. "So we'd like to develop a broader and more effective minimum standard for manufacturing sealer," he said.
He said the issue of minimum sealer quality has come up because of the economy and because new contractors are entering the business or existing contractors are adding asphalt-based sealer to their product offerings.
"With the economic downturn people have looked for ways to reduce their sealer costs and those efforts, including over-dilution, result in substandard product for the end user. That, more than anything else will do long-term damage to the industry," Ryan said.
"Plus, people new to asphalt-based sealer – whether they are people entering the sealcoating business or contractors switching from refined coal tar or adding asphalt-based sealer -- don't have the background knowledge of materials and proper application. ASMA can give them information on what's required for a quality sealcoating job, and that helps them and the entire sealcoating industry."
In addition to Ryan ASMA officers are: Vice-president, Girish Dubey, Star Inc.; Secretary,     John DiBiase, ChromaPave; Treasurer, Larry Mechem, RaynGuard; Manufacturing Directors Eric Reimschissel, American Pavement Preservation, and Jeff Luzar, GuardTop; Vendor Directors Steve Melhman, Minerals Research and Jerome Jacobs, JRS.
Membership in ASMA is open to contractors, sealer producers, and suppliers of raw materials. For more information visit the ASMA booth at NPE or www.asphaltsealcoatmfg.org.