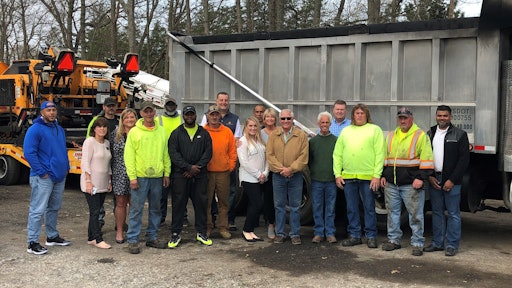 Advanced Pavement Group announced that they have acquired Easmunt Paving, Inc. of Millville, NJ.
It is the most recent acquisition in Advanced Pavement Group Corp.'s strategic expansion in the Northeast and Mid-Atlantic region.
Since its formation, Advanced Pavement Group has made deliberate acquisitions in the region, spanning Long Island, NY, South Plainfield, NJ, and Wilmington, DE. The addition of Easmunt Paving in Millville, NJ, further supports a coverage area including New Jersey, Metro New York, and Westchester County, Connecticut, Delaware, Southeastern Pennsylvania, and Northeastern Maryland.
Bruce Easmunt, president of Easmunt Paving, will remain as president of Advanced Pavement Group's South New Jersey branch. Bruce is the latest addition to a leadership team with a combined 130 years of industry experience.
"It was time to explore the next chapter in Easmunt's story. Becoming part of Advanced Pavement Group solidifies a strategy for growth and provides expanded opportunities for our employees. We felt it was important that we align with an organization where the talents of our people could be amplified," Easmunt says.
Advanced Pavement Group's CEO, Joseph J. Tinney, Jr. shared, "The acquisition of Easmunt Paving is certainly significant in that it positions us to provide additional services and support to our new customers, as well as, support existing customers in the South New Jersey market. We are excited to welcome the Easmunt team into our growing organization as they are a clear professional and cultural fit."