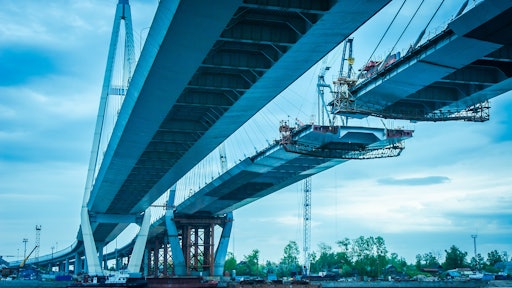 Adobe Stock Images | By Grispb
What are the headwinds that impacted construction in 2022? What challenges did contractors have to overcome? How did they adapt? What are the new opportunities going forward? Let's examine these questions with this Digging Deeper Podcast episode. Featuring Ron Stupi, the Senior Vice President, Chief Operating Officer at the North American Division of Building and Infrastructure at Bureau Veritas.
Bureau Veritas is a world leader in laboratory testing, inspection and certification services. Created in 1828, the Group has more than 77,000 employees located in more than 1,500 offices and laboratories around the globe. Bureau Veritas helps its clients improve their performance by offering services and innovative solutions, in order to ensure that their assets, products, infrastructure and processes meet standards and regulations in terms of quality, health and safety, environmental protection and social responsibility.
Digging Deeper is a podcast series highlighting various aspects of the construction industry, including the equipment, people, companies and associations making it all happen. Click here to access more episodes.