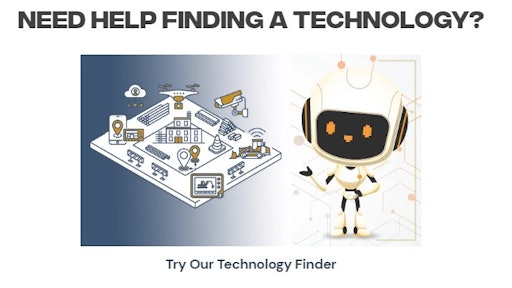 IRONPROS
Contractors, dealers, construction and mining company leaders and others – thank you all for being dedicated readers of Equipment Today throughout 2022, a time of great change for this publication. Whether you celebrated 2023 by setting up new projects and buttoning up 2022 invoices, watching the ball drop in Times Square, swigging champagne with friends or cozying up with loved ones, I hope the start to 2023 is a positive one. As we launch into 2023, providing our readers with what we believe are the best professional resources possible—don't miss the Attachment Guide—we are keeping our outlooks as optimistic and productive as our readers' resolutions in the new year.
Speaking of optimism, if you have not listened to one of our latest Digging Deeper podcasts on ForConstructionPros.com, led by Concrete Contractor editor Jonathan Kozlowski, who interviewed Ron Stupi of Bureau Veritas, you're in for a treat. Stupi is the Senior Vice President, Chief Operating Office at the North American Division of Building and Infrastructure at Bureau Veritas, and the podcast looks ahead to construction building and infrastructure trends in 2023.
In summary, Stupi notes that society at large may not yet have flying cars, as predicted by movies like Back to the Future and Bladerunner, but we have drones and robots to make construction work easier. Specifically, when inspecting bridge cables, high pole masts in parking lots or cell phone towers in agricultural fields, drones and robots—like a rebar-tying robot we recently featured in the pages of Equipment Today—can make the work faster and safer. Human inspections, prone to error, can be tedious and dangerous, Stupi said, and disruptive of traffic and people's everyday lives.
Hear more of Kozlowski and Stupi's conversation on ForConstructionPros.com by navigating to the "Podcasts" tab, clicking on the Digging Deeper podcast, and hitting the "Play" button on "Construction Building and Infrastructure Trends for 2023." Enjoy!
Investing in the right construction technology also topped the list of our "2023 New Years Resolutions for the Construction Industry," proving that drones, robots, 3D paving, telematics and other construction technology (or ConTech) are vital for the industry's advancement.
"Executing world-class performance requires contractors to continuously innovate," wrote Jessica Lombardo in a recent article on ForConstructionPros, "and new technology to help construction contractors do their jobs faster and more efficiently is emerging every day."
Adding to the ConTech arsenal, IRONPROS, our powerhouse construction equipment, products, workwear and technology website and customer-centric database, now has a ConTech Solution Finder. Meet ConTech, or Connie for short, on the IronPros.com website! The little robot guides site visitors through a survey designed to pull lists of products from registered IRONPROS manufacturer profiles that best fit users' needs, from fleet management to labor and communication needs. As tough and dirty of a job as construction can sometimes be, Connie is an awfully cute and efficient way to find the tech your company may need.
Whether it is Building Information Modeling (BIM), employee time tracking or fleet and asset management software that you seek, ConTech is on a meteoric rise in 2023. The rise of ConTech is unsurprising, given the growth of connected jobsites and increased access to broadband spectrum Internet. However, where Equipment Today and our sister publications have a leg up is in the analysis of the actual usefulness of these technologies. Our technology editor, Charles Rathmann, recently noted three major ConTech predictions for 2023, including interoperability of technologies—ease of integration with other contractors' and vendors' technologies:
"Because construction projects are typically executed not by a single corporate entity but by several—owners, generals, subcontractors and other vendors—processes critical to success must be handed off seamlessly between different organizations," Rathmann wrote in an article on IronPros.com. "This means requests for information, change orders, applications for payment, certificates of insurance, work-in-progress (WIP) reporting, lien waivers, amendments to contract terms and more are all making the transition in many projects into multi-company digital workflows."
Construction worksites have always been multi-company projects, as Rathmann pointed out. It is high time to make them digitally well-integrated for the best process efficiencies. Keep an eye out for more user-friendly, versatile ConTech solution recommendations in these pages into 2023 and beyond. Cheers to technology health, wealth and worksite happiness in the new year!