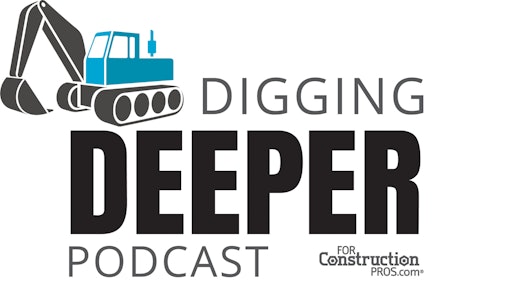 Listen in to this Digging Deeper podcast to learn more about Vermeer's new XR2 Vacuum Excavator, impressive rebuilding efforts and dedication to customers.

While reporting from ICUEE 2019, Equipment Today's Becky Schultz got a chance to speak with Vermeer executives following their unveiling of the new XR2 Vacuum Excavator. Vermeer President and CEO Jason Andringa and President of Industrial Doug Hundt showcased the exciting new hydro-excavator to an enthusiastic crowd – but as they explain, last year contained an unexpected obstacle.
Back in July of 2018, while Vermeer was celebrating its 70th year in business, the company headquarters was hit by a massive F-3 tornado. Because of the occasion, there were more than 1,000 people on the premises at the time of the storm – including customers, dealers and employees (the company was even in the middle of a shift change). Fortunately, no one was injured. This was thanks to a quick response from all involved, as well as sturdy shelter facilities.
The company suffered extensive damages to manufacturing space, inventory and machinery, however. But as Andringa shares, Vermeer's insurance, commitment to excellence and sound organizational procedures enabled business operations to resume the following Monday (the tornado struck on a Thursday).