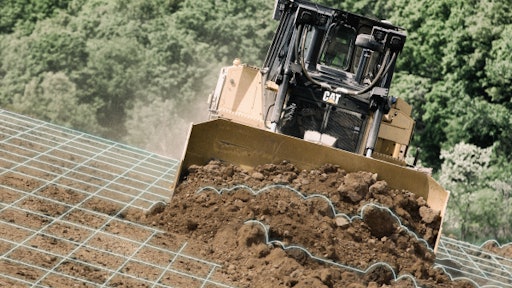 Caterpillar
Jason Hurdis, Global Market Professional, Construction Materials Industry, Caterpillar Inc.
While the construction industry has had a reputation for being slow to adopt technology, the last decade has seen steady growth in the introduction of advancements. In the marketplace today, you'll even find some companies creating and offering "wearable" technologies. Here are two examples I've seen lately.
High-tech hardhats
Wearables in construction already monitor worker physical status like body temperature and heart rate, and the applications are growing. One company recently released an upgrade kit to outfit standard hardhats with advanced safety capabilities. These high-tech hardhats can monitor location, motion and temperature, then issue an alert to the worker if conditions may become unsafe. The technology also has fall detection with emergency call capabilities.
High-tech work boots
Other new wearables on the market include smart work boots. They feature integrated sensors that can measure worker fatigue, alert first responders in an emergency and communicate with sensors in heavy equipment to prevent accidents.
Powered by the motion of the worker's movements, these high-tech boots can be equipped with radio frequency identification (RFID) devices so managers can identify workers when they enter the site and monitor their activities.
Advancements like these will help us protect workers on the job and potentially even help them work more efficiently.
Read more:
Investing in Worker Safety Through Wearable Technology
University of Michigan Says Wearable Sensors Can Improve Construction Safety and Profitability
Wearable Device Stops False Claim and Supports Contractor's Safety Culture