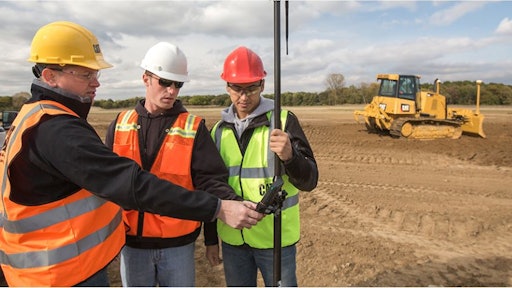 By Lonnie Fritz: Heavy Construction Market Professional, Caterpillar Inc.
I've spent my whole adult life in the construction business. It's been a wild ride. Big booms followed by big busts followed by years of slow or no growth. Given the volatility, it's challenging for contractors to retain skilled workers when the industry is sluggish. So how can contractors find quality people, then keep them on board for the long term? There are no easy answers, but here are a few suggestions.
Recruit veterans. They're typically team players, well trained and proficient with technology. Find them through a local or national group that connects employers and job-seeking vets.
Invest in technology. Today's on-board technology solutions including Grade, Payload, Compact, Link and Detect, mobile apps, even an active social media presence, can bring a new generation of skilled workers to your door. 
Welcome women. Some experts who train equipment operators say females tend to ask more questions, pay attention to detail, particularly when learning,1 leading to machine operation with finesse. As with veterans, there are local and national groups devoted to bringing women into skilled construction jobs. Get involved with one.
Connect with diversity. According to U.S. Bureau of Labor Statistics data, the construction workforce in 2015 was 28.5 percent Hispanic/Latino, 6 percent Black and 1.8 percent Asian.2 Are you tapping into the entire talent pool in your area?
Benchmark your compensation package. Make sure you're keeping pace with the competition when it comes to wages, salaries, paid time off, health insurance, retirement savings and more.
Check your culture. Good people want to work where they feel safe, respected and appreciated. They value access to information, opportunities for personal growth and some involvement in decisions that affect their work lives. Does that describe your workplace?
Involve current employees in recruiting. Encourage your team to share job postings. Offer financial incentives for bringing new people on board. And remember—your employees are your ambassadors. What message are they sharing with the world? 
Commit to training. Be the company that's known for growing and developing the skills of their employees.  A well-trained workforce can drive employee satisfaction while creating a safer, more productive environment. 
Learn more about strategies for recruiting and retaining a skilled team at: http://www.cat.com/en_US/by-industry/construction/fuel-efficiency/operator-technique/skilled-operators.html
1   http://www.equipmentworld.com/men-vs-women-who-are-the-better-heavy-equipment-operators/
2  http://www.constructiondive.com/news/diversity-in-construction/421466/