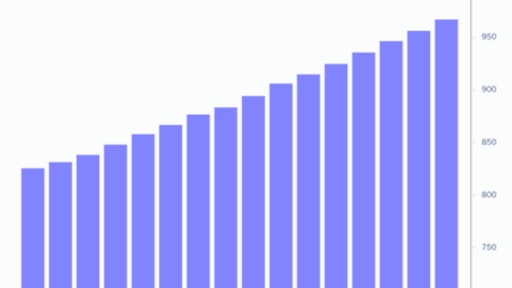 According to the Turner Construction Cost Index for Q1 2016, increases in construction costs are being driven by increased construction activity and limited availability of skilled labor, especially in the south and northwest.
The Index, which measures costs in nonresidential building construction, experienced a 1.15% increase from Q4 2015 and a 4.64% increase from Q1 2015. The Index now stands at 970, which is the highest level its recorded in 13 years.
"As the volume of work remains relatively high, we expect subcontractors to continue to be strategic in pursuits, ultimately resulting in upward cost pressures," said Attilio Rivetti, Turner's vice president responsible for preparing the Index.