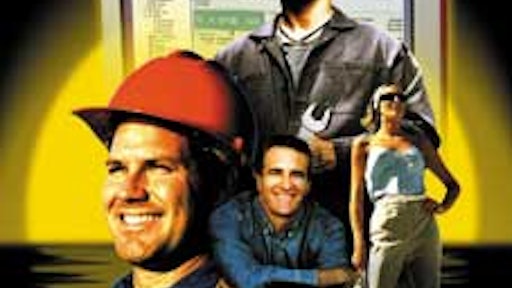 Rental management software is a mature industry. Most systems available do a pretty good job of managing the main concerns and needs of a rental business. As a result, to get the best system for your needs, you need to read the fine print.
"Common features tend to be in the areas of management and operations: reporting, analysis, emailing and other non-rental-specific functions," explains Jack Shea, president of Solutions by Computer. "Where software succeeds or falls short is in the details, for example, the ability to handle multiple add-ons, items substitution and partial returns on an open contract, or allow information access over the Internet."
Andre Gilbert, president of Orion Software Inc., agrees, noting that "most suppliers [have gone] a little bit further by providing tools to improve customer service with functions like reservation management, safety notices printed automatically on contracts, or the ability to email and fax transactions or customer statements," he says.
"At Orion, we also added tools to gather and share knowledge. Kit and accessory management, memos on customers available at transaction time, equipment pictures, notes on the usage of each equipment for internal use, or safety notices for customers. All these allow for less experienced and new employees to efficiently serve customers with confidence."
One size does not fit all
Large, multi-branch operations and smaller companies require many of the same things, but there are points of differentiation. "Multi-branch operations benefit from software capabilities that facilitate sharing," says Shea. "That's the key. For example, sharing can take a three-store operation to a profit level that three separate stores could never achieve. Depending on the operation, it can include the sharing of rental inventory, availability of information, retail stock, delivery vehicles, maintenance crews, storage space, owner policies and data of all types. When a rate change can be imposed instantly and globally, or selectively by region or location, the entire business is going to benefit. Smaller, single locations can benefit from the same controls and efficiencies on a one-on-one basis."
The type of business the rental company specializes in is also a factor when selecting management software.
"The relative importance of various features depends upon the type of rental you're in," says Bob Shaffer, president of Point-of-Rental. "If you are primarily a party store, make sure you can rent and sell at least 100 line items on one contract and preferably more. If you stock 5,000 of a particular chair, make sure the item record doesn't max out at 999."
He adds, "Insist on good quote and reservation modules that can quickly display similar or alternate items if the item the customer wants is unavailable for the dates they want [it]. When 'closing' 150 wine glasses on an order, make sure you can collect rent on 150 and then can sell the 10 that the fraternity broke on the same contract."
The ability to clone contracts is also important, Shaffer says, as are pick lists and good reservation and delivery reports. "Depending upon the size of your company, delivery and pickup routing modules might be desirable.
"Tool stores that do a reasonable amount of walk-in cash business should consider systems that can image the fronts of driver licenses and store that image in the customer record," Shaffer says. "You'll need rates based on time out or meter hours used, whichever results in more bucks... Depending upon your inventory and customer base, you may need an automatic recycle bill routine for monthly rebills."
The cost of doing business
There is no consensus on exactly what a management system will cost a rental company because there are so many variables when it comes to the size and scope of those businesses. For the most part, systems are priced by the number of users. Here is what some of the leading suppliers had to say about pricing:
"Our rental system for a single-location currently starts in the range of $9,500, including training, etc." states Shea. "The business may then choose to buy ongoing support, which might run in the area of $1,000 a year. Other costs are negligible: backup media, contract paper, DVDs, etc. Labor costs are rarely a factor — it would be unsual for a small-to mid-sized rental business to need a dedicated system manager. So a system with ongoing support, amortized over five years, might cost the business about $3,000 a year. This is an incredible bargain for a mission-critical system that is the foundation of your business. It's well below the average IT cost for small business in general."
For his part, Shaffer at Point-of-Rental says, "For a typical single store with four terminals and two printers, including training, data entry of inventory and account customers, all hardware, operating system software and the rental management software package, plan to spend from $15,000 to over $50,000. Unlimited toll-free telephone support, including at least yearly updates, will range from $70 to $500 monthly, depending upon the software provider and the configuration. You should budget to replace your hardware every five to six years."
Gilbert at Orion notes that an investment in rental management software usually includes the software license, the implementation and training fees, travel fees, server and database server program purchase and continuous monthly fees.
"At Orion, our software is sold from $3,500, for a single-user installation, to $7,500 for a 10-user install. Complete, unlimited training is offered at a fixed cost of $1,250 for single-user setup, and $2,500 for up to 10 users... Maintenance fees, which include unlimited, 24/7 phone support, a toll-free line, and software updates, only cost $65 to $125 per month, depending again on the amount of users."
Michael Stilwagner, vice president of Wynne Systems, puts the cost in terms of a percentage of the business' revenue. "A company should budget 3 to 5 percent of revenue ongoing for IT to cover initial costs; hardware and software maintenance; human resources; and replacement of outdated software and hardware. The initial costs are typically 10 percent of annual revenue."
What about hardware?
Whether or not your company will need to invest in new hardware when you invest in a new management system depends on the existing IT structure within the business.
"If a rental business is converting from an existing system, certain hardware units may be compatible; most typically, printers and workstations," says Shea. "You would usually want to purchase a new server. There is a false cost savings involved in trying to hang onto older hardware. In our experience, we can usually utilize about 75 percent of the hardware when a customer converts from another Windows system to Enfinity."
Most manufacturers agree that printers are the most likely piece of equipment to be upgraded when implementing a new management system. "Most PC-based hardware that is less than two years old can be used with Point-of-Rental Systems Enterprise software," says Shaffer. "We do require laser printers and not ink jet or impact."
Stilwagner at Wynne agrees, adding, "In our recent experiences, printers and communication hardware are most often upgraded while the workstations do not need to be replaced."
Training is key
One of the most important components to the success of a management software system is the training. Some suppliers conduct regular training onsite, others require visits to their headquarters. Whatever the situation is, having your staff get on board with the system and feel comfortable with it is crucial to success.
"At Orion, we offer complete, unlimited training at a fixed cost," says Gilbert. "We know how much time is needed for successful implementation, allowing us to offer a fixed price for this service. Also, remote implementation offers three important benefits. First, it's easy to schedule a few, one-hour sessions per week without disrupting the daily operations of the corporation. You don't have the negative impact of dedicating three or four continuous days to a trainer, either at your store or at the vendor's [headquarters]. Also, these short training sessions allow users to understand and put in practice each new lesson in a seamless process. Finally, this method eliminates expensive travel costs and so much time lost."
Solutions by Computer offers training at its headquarters, at the store's location or over the Internet, which is a valuable resource for information when training new users. "On an ongoing basis, our customers are given in-depth manuals and have access to online resources including a self-help library through sbcXchange.com, our e-community for system users," says Shea. "Also, the first 90 days of support are free to new customers. This gives a customer free, unlimited access to our support staff and remote diagnostics at a time when they are likely to have the most questions."
For Point-of-Rental, it's important that users train using their own database. "Training dates are fixed only after the store's database is complete," says Shaffer. "This enables us to train the customer using the database they are most comfortable with — their own. A dynamic training database, which is a copy of the store's actual database from the prior day, is available on the Counter System main menu. It can be used to train new employees or test database ideas without affecting the 'real' database."
What it boils down to
All suppliers interviewed for this article noted the importance of a vendor's history with the rental industry when selecting a system. They cautioned prospective buyers from going with the lowest bid and focusing more on companies with a knowledge and understanding of the rental industry.
"Over the last 30 years, well over 100 rental management software packages have been marketed. Of those, less than 20 are still in business," notes Shaffer. "So, you must not only pick the right system, you have to have some confidence that the company has staying power. To increase your odds of picking the right system, insist that any vendor you consider provides you with at least 50 references. Then, pick at least 10 of those similar to yours in size and inventory and call them. Are they happy with the product? Are they happy with their support experience?"
Gilbert agrees that industry knowledge is a primary factor when choosing a vendor. "You want to deal with a corporation that does rental software for a living," he says. "A company like this has expertise and knowledge of the rental industry, and can offer guaranteed future development and support of the product you choose."
Shea adds that it's important to look toward the future when choosing a system. "Too often, only the current needs are taken into account," he says. "Be sure to ask as many questions as necessary. But the critical determining factor should be the company behind the system. The purchase of a rental system is, in effect, a wedding. You want to choose a system vendor that will stand behind you and is willing to work through any concerns with you. Otherwise, your expectations won't be met."
Solutions by Computer enfinity
Maximizes return on inventory investment through rigorous inventory tracking and intuitive processing of rentals, sales, reservations and quotations, image capture, service scheduling and more
Windows-based Enfinity marries a post-relational database to Solutions' powerful applications to offer exceptional scalability
Point-of-Rental Enterprise
Runs on the latest Microsoft Windows Server operating system
Features include Internet connectivity, storage of driver license images, printing of item instruction/safety sheets, integration with QuickBooks and other PC accounting software
Customers, transactions, payments and inventory history are stored for at least 10 years
collectiveData Integrated Fleet Solutions Card
Fleet maintenance management software
Accepted at 90 percent of U.S. retail fueling stations and 41,000 service locations
Provides detailed fuel and services purchase information that can be directly integrated into the collectiveData Fleet and Fleet Pro maintenance management programs
Security features prevent unauthorized purchases
Available to managers of any size fleet
RentalResult
Java-based enterprise business system covering rental, sales, equipment maintenance, complete financials, purchasing and integrated business intelligence reporting tools
Offered in 3 formats: Budget is an off-the-shelf package, Classic has been on the rental software market for over 10 years and Custom lets customers undertake significant customization through development using their own or Result resources
RMI Executive Dashboard
Real time financial summarization tool integrated within the Advantage Solution
Calculates cash flow, A/R age, sales projections, return on investment and more
Delivers accurate information when your company is faced with important business decisions
Texada Systematic 6.0
Choice of support for Oracle SQL or Microsoft SQL
Smart Billing provides faster revenue collection and improved cash flow by automatically recognizing the optimal time to bill for a contract
Counter operations have been improved through a new user interface with faster search and contracts workflow that reduces the number of keystrokes needed to serve customers
Job costing feature tracks revenue and expense by customer, site and job, allowing for accurate budgeting and General Ledger integrated reporting
Orion Sirius Pro
Windows-based rental management software enables users to control activities, clients and inventories in an effective manner
Integrates with accounting software packages such as QuickBooks
20 years of experience serving the rental market and 500 clients across North America
Orion Sirius Lite
Easy-to-implement, cost-effective rental and inventory management software
Focuses on the main aspects of rental management, including quotations, reservations, availability, contracts and invoicing, accounts receivable and inventory control
Simple to install, learn and use
Price point is attractive to smaller rental operations
Wynne Systems RentalMan
RentalMan assists rental professionals in managing rental and sales operation and analysis, maintenance, accounts receivable and payable, general ledger and purchasing
Application Service Provider (ASP) installation features all support managed by Wynne Systems
SmartEquip Software
Runs on all platforms, including wireless hand-held devices, and bolts to leading rental management systems
TDECS (Technical Documentation and E-Commerce Solution) technology, software gives access to real-time parts and service information as well as corresponding product support and maintenance information via a web browser or through a software link directly into their current rental and fleet managment systems
Genisys AlphaRental
Custom rental contracts
Point of sale
Reservations and quotations
Service/maintenance department
Real-time inventory
Availability screen catalog
Reports and system query
Flexible store set-up menu
Accounts receivable
Credit memos
Purchase orders and more
FocalPoint Software with Service Module
Easy-to-use Service Module allows for complete customer, internal and warranty maintenance management and reporting
Runs in a Windows environment
Offers standard Rental, Point-of-Sale, A/R and P/O features, as well as enhanced features
WennSoft Service Management for Axapta
Solution for warranty tracking, installation, work orders and field service operations
Capable of running either Microsoft SQL or Oracle databases and can be deployed as a web-based application, this product also offers the option of running in a client server environment
Offers the functionality to facilitate efficient service call capture and assignment, dispatch and scheduling, contract management and more
Market Line Total Rental
Includes front counter operation, inventory and parts control, accounts receivable, retail sales, reservations and adjustments, equipment maintenance, missed rental tracking and more
Like hand writing a contract, user is not bound to filling out a specific section of the form first
Stores information about each customer; can scan and store image of driver's license or photo ID
Automatically alerts user to over-bookings and critical usage situations