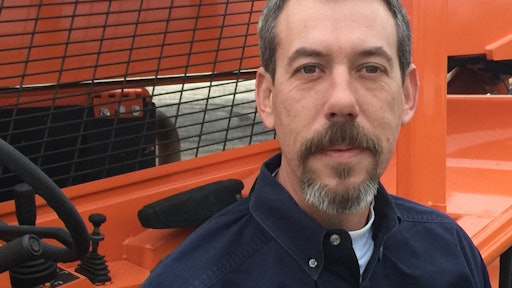 In April at the Intermat show in Paris, Cummins announced the results of a Tier 4 engine teardown inspection undertaken to compare Tier 4 and Tier 3 engine durability. According to the engine manufacturer, the disassembly and in-depth examination of a QSL9 Tier 4 low emissions engine (250-400 hp) at close to 10,000 operating hours revealed major components, fuel system, turbocharger and the block to be in near-perfect condition after three years of operation in a heavy lift-and-carry application.
The Cummins engineers who conducted the teardown inspection concluded that the Tier 4 Interim (Stage IIIB) compliant QSL9 was capable of achieving up to 20,000 hours of operation before an engine overhaul may have been expected – equal to that of a Tier 3 version of the engine working on a similar duty cycle.
Only time will tell whether Tier 4 engine-powered equipment holds up as expected – which OEMs must now spec on all higher horsepower equipment - but Cummins' evaluation indicates that durability is the same. Which is good news for new equipment buyers.
However there remains a viable argument for small to mid-size rental fleet owners to consider purchasing used Tier 3-powered boom lifts and telehandlers, which are more typically powered by engines in the 75-150 hp range.
First is initial acquisition cost. A good quality used machine with a Tier 3 engine is significantly less expensive than buying new. New engines are costing OEMs anywhere from 20% to 50% percent more. Those costs will ultimately be passed onto the equipment buyer.
Second, given the results of Cummins report, it's possible to assume that reliability, fuel efficiency, and preventative maintenance costs are on par with new Tier 4 powered equipment. Why not make the most of those slightly older, Tier 3 engines? Keep in mind, however, that OEMs started phasing in Tier 4 engines beginning in 2008 with 2015 being the deadline to meet the new engine requirement. There is a limited population of late model AWP or telehandler equipment with Tier 3 engines. When buying, always consider the machine's total operating hours, which affects a variety of maintenance and performance issues.
Despite Cummins' findings, it's generally assumed that there is less fuel economy with Tier 4 engines, meaning that they burn more fuel per hour. Tier 4 engines achieve emissions reductions through the use of control technologies, including advanced exhaust gas after-treatment.
What about fuel differences? At the Tier 1-3 stage, the sulfur content in nonroad diesel fuels was not limited by environmental regulations. The oil industry specification was 0.5% (wt., max), with the average in-use sulfur level of about 0.3% = 3,000 ppm. However, to enable sulfur-sensitive control technologies in Tier 4 engines - such as catalytic particulate filters and NOx adsorbers - the EPA mandated reductions in sulfur content in nonroad diesel fuels, as follows:
500 ppm effective June 2007 for nonroad, locomotive and marine (NRLM) diesel fuels
15 ppm (ultra-low sulfur diesel) effective June 2010 for nonroad fuel, and June 2012 for locomotive and marine fuels
Keeping your fleet mix with Tier 3 or lower eliminates the need to purchase and store fuel specifically for the Tier 4-powered equipment. Once you have machines with both lower Tier and Tier 4 engines, you'll need to be careful not to mix up the fuels. The higher sulfur content will damage Tier 4 engines, while Tier 3 engines are less sensitive to lower grade diesel fuel which is typically found on jobsites.
Maintenance issues are different too. In general, Tier 4 engines are larger with increased heat load and new electronic controls. Eventually your maintenance department will need to be retrained to understand best practices for these engines. If you are not yet equipped to properly maintain these engines, buying used AWP or telehandlers with Tier 3 engines may buy you some time as you get your maintenance staff up to speed.
Unless you work in California, Chicago or New York City, low emissions requirements for specific jobs are still primarily driven by construction owner demands. You may start to run into bid requirements for low emissions output per fleet mix, but for now, Tier 3-powered equipment is still permissible to be used in most places.
Finally, operator familiarity is also a concern. Tier 4 engines requires periodic shut down to "re-gen" the catalytic converter. As you integrate equipment with Tier 4 engines, you'll need to provide additional familiarization and training so operators know how to respond when this occurs.
Expect demand for good quality Tier 3-powered AWPs and telehandlers to be high; and there is a limited population of them available. You may pay more in terms of used equipment prices than you are used to, but the benefits of extending your Tier 3 fleet for awhile longer are worth considering.
Mike Ferguson is Used Equipment Manager at US Markets based in Cleburne, TX. Mike has more than 20 years of experience in sales management and new business development with several national lifting equipment sales and rental companies. Most recently, he served as Territory Manager for IronPlanet, a leading online marketplace for used construction equipment. At US Markets, Mike oversees used equipment purchasing and sales.