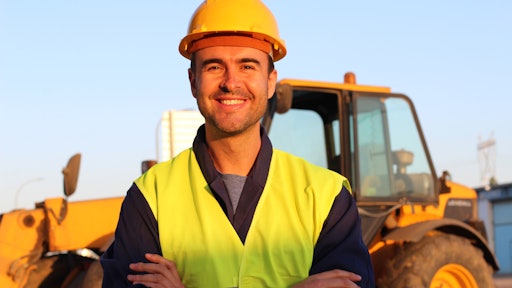 ajr_images / iStock / Getty Images Plus
As I was writing this column, the U.S. was in the early stages of coronavirus "lockdown," with several states — including our home state of Wisconsin — issuing shelter-in-place requirements. This only added to the tremendous uncertainty over the fate of both U.S. businesses and the overall economy.
Fortunately for those in equipment rental, many states were giving exemptions to those performing construction work. Considered an essential service, construction continued to forge ahead. And while rental demand may have been affected, hopefully many of you were able to keep your doors open and saw equipment orders keep coming in.
Those more dependent upon homeowners/DIY customers were undoubtedly hit much harder, and may continue to be struggling. As of late March, the rental sector had seen substantial declines — particularly for those heavily invested in party and event rental — as general consumers adhered to either government mandates or social distancing recommendations.
While the long-term repercussions of such containment policies have yet to be assessed, one thing is for certain — you can't keep the U.S. population contained forever. Once the mandates have been lifted (which I hope has already happened), there could be some trepidation at first, but I predict it will be followed quickly by pent-up demand. There are lawns to be seeded and groomed, landscape projects to be completed, water lines to be installed and any number of other projects to be done that have had to be put on hold.
Spring is a time of renewal but also a time of outdoor projects, and sooner or later these and other tasks need to be done. Though some larger projects may be put on hold due to economic uncertainty, others are necessary and will move forward, whether it's completed by contractors or by the homeowner. And they need equipment to do it.
There are no guarantees as to how all this craziness will shake out. But if you haven't already, I suggest you take stock of your inventory and address any potential gaps, whether it be in equipment or in maintenance. Also explore alternatives to improve your operations, whether it's updating software programs to enhance efficiencies as business picks up, reorganizing your store front for greater appeal or exploring new services you might provide to your customers.
Consumers are eagerly awaiting their chance to get out and get things done. Make sure you're ready for it when that happens.