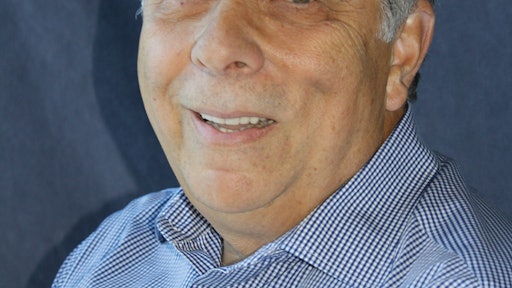 Hertz Global Holdings (HTZ which is the company's SEC ticker symbol) recently announced it will spin-off its Hertz Equipment Rental Corporation (HERC) to shareholders. Not long ago, Volvo completed the sale of its equipment rental business, Volvo Rents, to private equity group Platinum Equity Partners. What's going on? The answer is quite simiple: It's all about the money. The equipment rental business is hot right now.  
Fourth-quarter revenues for the three public companies I follow are up in total 7.3% and profits are up 98%, thanks to a huge jump in profits at United Rentals. Year-over-year revenues in total are up 18.4% and annual profits are up 145%. 
See tables above
United Rentals' share price has nearly doubled in the past year from $50 per share to over $90 per share. H&E Equipment Services' share price has nearly doubled too, from approximately $20 per share a year ago to nearly $40 per share recently. In contrast, the HGH Share price increased from approximately $20 per share a year ago and traded recently for $27 per share. HTZ management believes the stock market is not giving the company full credit for its car rental operations. As a combined company, Hertz stock trades well below its counterparts, with equipment rental companies at average 17 times future earnings and Avis Budget, the only public rental car peer, trading at 16.6 times future earnings. For its part, HGH combined company multiple is lower at 12.7 times future earnings.
The HERC spin-off is expected to yield $2.5 billion to HTZ, of which $1 billion will be used to repurchase up to 20% of the outstanding shares of HTZ and the rest to pay down debt. The repurchase will boost the company's earnings per share. Following the spin-off, HERC will have an estimated 335 branches in the U.S., Canada, France, Spain, China and Saudi Arabia, as well as through international franchisees. The spin-off should be completed in early 2015.
HERC had annual revenues of more than $1.5 billion in 2013, with 38% of its 2013 revenues derived from the construction market, 26% from industrial, 36% from other markets including oil and gas, and from other specialty niche markets, such as pump and power, government services and the entertainment industry. In reading the HTZ annual report, I have found a number of differences compared with the way I calculate EBITDA that I question even after asking a company representative to explain. According to the company, HERC had 2013 Corporate EBITDA of $666.6 million. The company says that Corporate EBITDA is a non-GAAP measure (Generally Accepted Accounts Practices). The IRS ruled the transaction will be tax-free to shareholders.  
Volvo started in the equipment rental business in 2001 with its Volvo Rents business. The company spent the past two years buying up the franchises from the owners and making the locations wholly owned operations of Volvo Rents which has been renamed Blue Line Rents. In addition, they purchased a number of small rental companies to fill in geographic voids and make the business more attractive to buyers. Volvo Rents also put all the locations on a common computer platform. According to their website, Blue Line Rents has 130 branches.
Blue Line Rents has operations in the US, Canada and Puerto Rico and has about 2,100 employees. They did not disclose Blue Line Rents' past business results so we don't know if it was profitable throughout its history. When Volvo announced the sale, however, it disclosed that Blue Line Rents had revenues for the first nine months of 2013 of approximately $470 million and an operating loss of $7 million. Blue Line Rents will have nearly $625 million in 2013, if I annualize the revenues and assume the fourth-quarter revenues will be equal to the other three. That's a huge revenue jump from 2013, when Blue Line Rents reported annual revenues of $333. If we assume that the 2013 EBITDA margin was 30% on $625 of revenues, then the $1.1 billion Platinum paid was approximately six times EBITDA. In AB Volvo's recently issued annual report, the company disclosed that it wrote-down Blue Line Rents assets by approximately $234 million and that the business was charged with a share of $90 million of the company's efficiency program. If we deduct the $234 million from the $1.1 billion Platinum paid, it makes the transaction worth approximately $866 million.
I have to assume that Platinum Equity plans to use Blue Line Rents as a platform to make other equipment rental acquisitions. There are a number of equipment rental companies that are probably for sale. Hertz is an obvious one, but Wall Street analysts are saying it will take $4.5 to $5 billion to purchase it, which might be too rich for Platinum. Neff, NES and Ahern are all possibilities. I believe we are witnessing the beginning of another round of equipment rental consolidations. Valuations of these businesses haven't been this high for almost 10 years. Many independent rental company operators will be tempted by the high values. 
What trend do these two events suggest? Blue Line Rents seemed an obvious extension of the Volvo CE business, but Volvo elected to exit the business. Hertz' foray into the equipment rental business started nearly 50 years ago. It seemed to be a logical extension of its car rental business. Deere dabbled in the equipment rental business with an investment in Sunstate Equipment and sold the business back to the original owner. Don Ahern, owner of Ahern Rentals (he emerged from bankruptcy last year) purchased Snorkel and rolled it into his Xtreme manufacturing business. The rental and manufacturing business are owned by Don Ahern, but are not financially merged. Caterpillar has encouraged its dealers to enter the equipment rental business. The company's Cat Rental Store network is almost nationwide, however, rental rates vary from dealer territory to territory and equipment can't be moved from one dealer and transported into another dealers' territory.
In the past I have suggested that foreign manufacturers might acquire or make an investment into in a rental business as a means to overcome the difficulty of finding distribution for their products. These recent events suggest, however, that the equipment rental business works best when it is operated as a stand-alone operation. It appears that when they own a rental business, manufactures find it too tempting to use the business as an extension of their sales and marketing effort and that messes up the rental company operations.