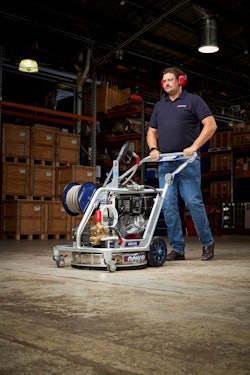 Makinex

Makinex offers the DPW 4000 Dual Pressure Washer for site preparation, cleaning and finishing surfaces. The DPW 4000 serves as an all-in-one pressure washing solution that combines a pressure wand and rotary cleaner.
It offers pressure control from 1,000 to 4,000 psi for heavy-duty tasks. Powered by a 13-hp GX390 Honda engine, individuals can adjust the settings to meet specific cleaning or washing requirements. For example, the 1,000-psi setting is designed for vehicles, windows and landscapes with plants. The 4,000-psi setting can be used for hard cleaning surfaces, pavements, concrete and more.
Safety features, such as a front wheel lock, promote user security, while its foldable handle, 24-in. surface cleaner, hose reel and large wheels support operation.
Request More Information
Fill out the form below to request more information about
Makinex DPW 4000 Dual Pressure Washer