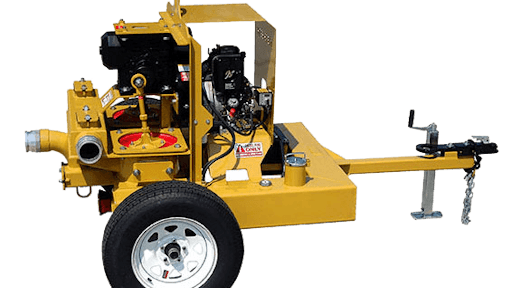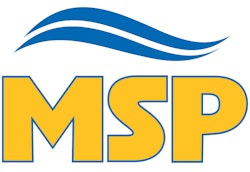 Myers-Seth Pumps' DD4 double diaphragm pump offers continuous run ability, low fuel consumption, a wide variety of dewatering applications and the ability to handle large solids.
Pump capacity: 300 gpm at 2,000 rpm
Solid handling: 3.5 in.
Maximum suction lift: 28 ft.
Fuel consumption: .25 gph at 2,000 rpm
Fuel capacity: 35 gal.
Maximum operating time: 140 hours at 2,000 rpm
Maximum working pressure: 30 psi
60 3/8 in. high
67 in. wide
108.8 in. long
Weight: 1,750 lb.
Request More Information
Fill out the form below to request more information about
DD4 Double Diaphragm Pump