IPAF
A series of potentially life-saving safety briefings has been launched by IPAF. IPAF's 'Toolbox Talks' are vital safety presentations, ideal for use in break rooms or on jobsites, that allow safety managers or MEWP supervisors to conveniently deliver key messages at the start of a shift.  
The talks are summarized on a single sheet of paper, with bullet-points aimed at conveying best practice guidance and safety advice based on IPAF's own technical and safety publications and reinforced by the popular Andy Access series of corresponding safety posters.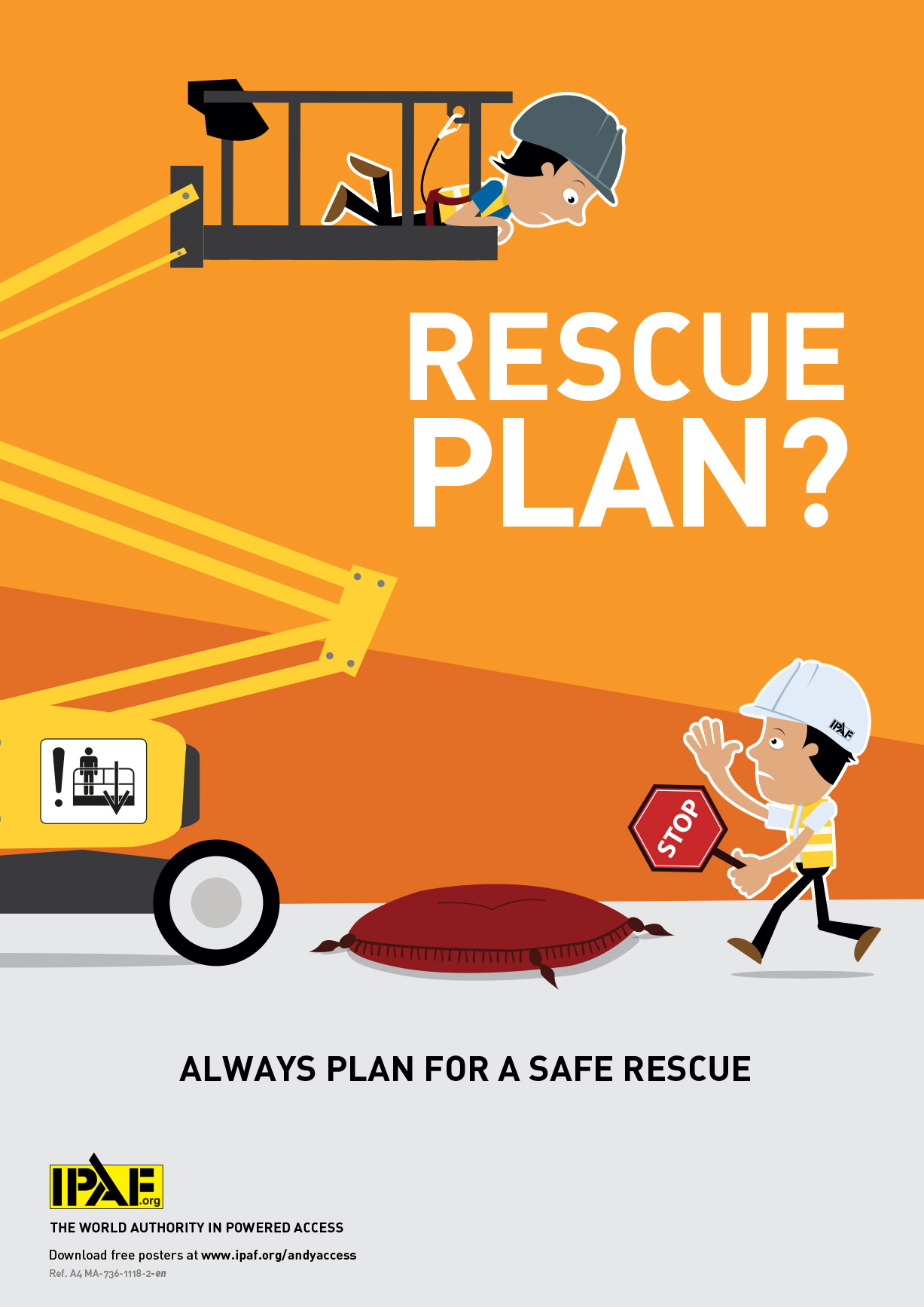 The series has over 20 posters and will each have a toolbox talk on the topic. Topics covered include MEWP Familiarization, MEWP Pre-Use Inspections, and MEWP Rescue Plans. The posters and Toolbox Talks are available in all main IPAF course languages: Dutch, English, French, German, Italian, Portuguese, Spanish, and simplified Chinese. To browse and download IPAF Toolbox Talks free of charge, visit www.ipaf.org/toolboxtalk. 
Peter Douglas, CEO and MD of IPAF, says, "We urge everyone who plans, manages, or oversees MEWP operations to take a few minutes to look at the new IPAF Toolbox Talks online and start downloading them today. A few minutes spent giving your team a quick safety update before work starts could prevent an accident." 
Claude Dubé, IPAF's technical and safety manager, who worked with IPAF's members to develop the Toolbox Talks, adds, "The Toolbox Talks are designed to make the information easy to share, keeping the messages fresh and relevant, and reminding everyone of their safety responsibilities. We ask all companies and individuals involved in the use of powered access equipment to keep pushing these simple but necessary safety messages out there." 
The Toolbox Talks are designed to complement the existing and popular range of Andy Access posters, machine warning stickers and decals, and other safety resources offered free of charge by IPAF to help keep our industry safe.
To view the full range of materials and accompanying safety and technical guidance, visit www.ipaf.org/resources. To request specific materials be sent out or to seek specialist advice, please use www.ipaf.org/contact to find details of your nearest office or representative.