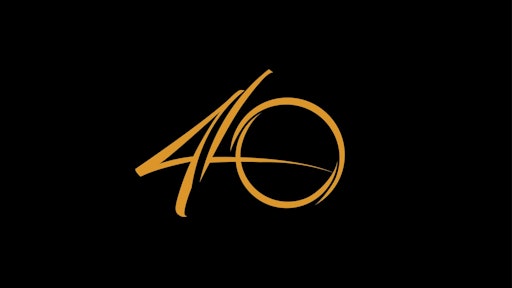 stock.adobe.com - Rusly
This year marks the 40-year anniversary of the International Powered Access Federation (IPAF).
Created from the merger of two industry bodies in the U.K. in 1983, IPAF quickly grew to around 100 members, and contrary to popular belief that IPAF was and is a U.K.-centric organization, the membership was international right from the very outset. Now, 40 years later, the federation has more than 1,700 members in 80 territories worldwide. IPAF has issued more than 2 million PAL Cards certifying training and recently launched the ePAL app for operators and supervisors, which has exceeded more than 400,000 first-time downloads in almost 200 countries.
IPAF's

beginnings

IPAF was formed in 1983 from a merger of the International Federation of Hydraulic Platform Manufacturers and the International Work Platform Association, bringing together manufacturers and end users for the first time.

When the IPAF operator training course was created in 1993, it proved a game-changer, both for the industry and for IPAF. Training, and the PAL Card that is awarded to successful candidates, quickly became the industry's most well-recognized way of promoting safe practice, which has always been the raison d'être of IPAF.
IPAF's

reach

In the 21st century came major expansion, with IPAP representation across Europe, the Middle East, Asia, Africa and the Americas.
In its promotion of safe practice, IPAF has always played a role in the development of international standards. EN 280 for mobile elevating work platforms (MEWPs) was written in the mid-1990s, prompted by the 1992 Single European Act and finally approved for publication in 2002. It was the work of many hands, but the leading figure was IPAF Technical Director Denis Ashworth. Similarly significant was ISO 18878 Mobile elevating work platforms — operator training (driver), published in 2004 with strong IPAF involvement. And, more recently, IPAF's North America Regional Manager Tony Groat sat on the various committees that drafted and reviewed comments on the updated ANSI and CSA standards.
Another landmark in 2004 was the launch of the IPAF Rental+ scheme, giving hire companies a kitemark to demonstrate their service credentials, with IPAF once again setting the bar. Recent years have seen numerous IPAF safety campaigns, including Don't Fall For It! and the latest High Voltage! campaign, as well as further developments to its accident reporting portal, adding it in extra languages and also developing a benchmark their own safety.
Training programs continue to evolve, with MCWP courses, MEWPs for supervisors, an updated load and unload and harness course and most now allowing at least modules via eLearning, as well as introducing the use of virtual reality simulator technology. Such has been the success of IPAF: It issued its two-millionth PAL Card in 2020 and is on track to exceed 200,000 courses certified in a calendar year for the first time this year, while the ePAL app for operators and supervisors, launched in 2021, has almost reached half a million first-time downloads in more than 180 countries.
Earlier this year, IPAF kicked off its 40th anniversary celebrations with the premiere of a short film at the IPAF Summit in Berlin, Germany.
Timeline
1983: The first

IPAF

annual general meeting is held on October 1; and the first council meeting on November 14; Paul Adorian is named as managing director.
1987:

Membership passes 100.

1988: The

IPAF

mast-climbing work platform (MCWP) committee is established.

1990:

IPAF

membership passes 200.

1993:

IPAF

launches its training scheme: 325 PAL cards are issued in the first year.

1996:

IPAF

signs it first member in Japan: Aichi.

1999: The first IPAF-accredited training center opens in Germany (JLG Litra Training), while centers also open across Benelux, in Brussels, Amsterdam, Rotterdam and Apeldoorn; the

IPAF

logbook is released.

2001:

IPAF

introduces a new 'specialized machines' category.

2003:

Launch of U.S. subsidiary, Aerial Work Platform Training (AWPT); Paul Adorian retires as managing director and is succeeded by Tim Whiteman PAL; the 100,000th PAL Card is issued.

2004: Launch of the

IPAF

Rental+ scheme; publication of ISO 18878:2004 mobile elevating work platforms: operator training (driver) by ISO Technical Committee TC 214, with the committee chaired by Dennis Eckstine, vice president of

IPAF's

North American subsidiary AWPT;

IPAF

secures ISO 9001:2000 certification, and more than 40,000 PAL Cards are issued in the year.

2005:

IPAF's

training program for MEWP operators is certified as meeting ISO 18878:2004; Rapid Platforms (Hertfordshire, UK) is the first company to achieve the new

IPAF

Rental+ quality mark.

2006:

60,000 PAL Cards are issued during the year.

2007: Tony Groat is appointed as

IPAF's

North America regional manager.

2008: The first

IPAF

Training Center opens in Asia (BS Technology Pte);

IPAF

launches a campaign to promote the use of safety harnesses.

2011:

IPAF

now has a member in every continent: After signing its first members in Argentina, Colombia, Jordan, Peru, South Africa and Turkey; the first

IPAF

US Convention is held in Chicago;

IPAF

issues more than 10,000 PAL Cards in a single month for the first time.
2012:

IPAF's

global accident reporting scheme is launched;

IPAF

releases its PAL+ training course for advanced operators.

2013: The machine-readable Smart PAL Card is launched, available in different languages; the

IPAF

Summit and Awards for Powered Access (IAPAs) is held outside of Europe for first time in Miami, Fla.

2014: The Vehicle-Mounted Manufacturers' Technical Committee is formed;

IPAF

training is conducted for the first time in China at rental company Tianjin Prosperity Bai-Li Engineering & Machinery.

2015: Andy Access, safety of

IPAF's

safety awareness campaigns and posters, is born;

IPAF

participates in more than 50 events around the world, including the ARA Rental Show, Intermat and Vertikal Days

2016:

IPAF

introduces interactive eLearning for PAL Card candidates;

IPAF's

Training Committee agrees a new predelivery inspection course.

2017:

IPAF

has four virtual MEWP and MCWP models accepted into the National BIM Library for use in 3D modeling projects; The

IPAF

Asia Conference is held in Changsha (to become the first IPAF-hosted event in mainland China).

2018:

IPAF

launches industrywide consultation on possibilities for embracing virtual reality (VR), augmented reality (AR) and simulators in MEWP training and safety awareness courses;

IPAF's

annual report is published in Chinese for the first time, along with seven other language versions.

2019: Tim Whiteman steps down as chief executive, replaced on interim basis by Andy Studdert until Peter Douglas takes up the role in December;

IPAF's

MEWPs for Supervisors training is relaunched in eLearning, allowing all those involved in planning, managing or supervising MEWP operations to complete the course online, remotely.

2020: All valid PAL Cards in circulation worldwide are now smart cards; owing to Covid-19,

IPAF's

AGM takes place virtually for the first time.

IPAF

issues guidance for those using powered access to help minimize the risk of spreading the virus;

IPAF

gives its approval of VR simulators to assess PAL+ advanced operator training.

2021: The

IPAF

ePAL app launched;

IPAF

accident reporting portal goes multilingual.

2022:

IPAF

worldwide membership surpasses 1,500; Karin Nars (Dinolift), daughter of 1999-2001 former president Lars-Petter Godenhielm, is both the first female and the first second-generation President of

IPAF.

2023:

IPAF

celebrates 40 years

IPAF

processes more than 20,000 PAL Cards in a month for the first time.