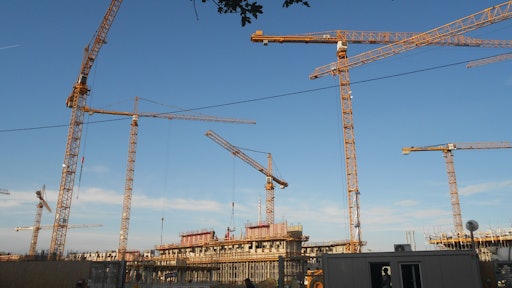 I recently returned from a whirlwind trip to Austria as a guest of Liebherr Construction Equipment. (Many thanks to our gracious hosts!) The trip involved visiting a couple of jobsites in Vienna, a tour of the company's wheel loader factory in Bischoshofen (near Salzburg), plus a sneak peek at a couple new models scheduled for production in the coming year.
One of the things I appreciate most about these types of trips is their ability to bring greater appreciation of the culture and backgrounds of the companies and individuals that design, build and manufacture construction equipment. It's a window into the history and heritage behind the iron.
I think there is also a value in witnessing the differences, and similarities, in how equipment is applied in the field across the globe. The one thing I've discovered in my travels is that while applications and features may vary, the demand for performance, productivity and value is a constant in most parts of the world.
Take our visit to the new University of Economics and Business campus in Vienna, for example. This ground-up project requires the completion of an entirely new university complex within a two-year window – in time for 27,000+ students to start classes for the 2013-14 school year.
The jobsite houses up to 17 tower cranes operating simultaneously to move and lift materials. The logistics challenges aside, productivity and reliability of the cranes and other equipment is imperative to keep this 492 million Euro (~$679 million U.S.) project on schedule.
Product support is also an essential element. Ensuring that all of the cranes are set up, functioning properly and regularly maintained guarantees not only productivity, but safety on site for the duration of the job.
Clearly, the need for equipment performance, and subsequent successful project completion and profitability, crosses any language or cultural barriers. It's a universal requirement that companies like Liebherr are working hard to meet.
Companies in this article