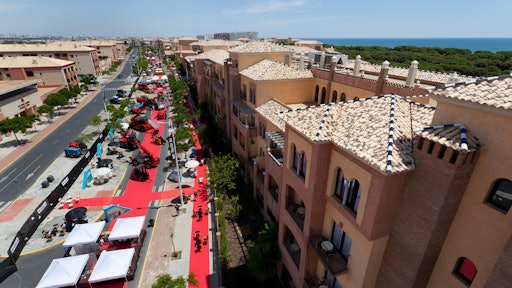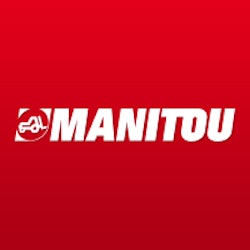 From May 29 to June 1st, Manitou Group brought together customers, importers, suppliers, bankers, analysts, journalists, etc. from 80 countries to attend "The Festival", a  platform to discuss the Group's outlook and to share ideas on how to "Grow Together." Held in Punta Umbria in the south of Spain, the event hosted 1,200+ participants over two sessions.
"The diversity of the guests, the tone and style of this event make it the first of its kind, but the message is intended for everyone," says Jean-Christophe Giroux, president and CEO. "After three very difficult years, it's time to share our convictions and our view of the future… This 'Festival' aims to give us a real platform where we can exchange ideas and subscribe to a shared goal."
Attendees were able to choose from 14 conferences on various equipment and industry related topics hosted by subject matter experts; 21 roundtables designed to enable guests to discuss their opinions on subjects of general interest; and one-on-one meetings with company executives.
"All of the input that we get will be put back into the business and be utilized to improve applications, maybe develop new products," says Dan Miller, president and CEO, Manitou Americas. "That 'voice of the customer' is extremely important. "
The 12,000-sq.-meter exhibit area, which showcased the company's brands and its supplier partners, was segmented by the company's five corporate values: Leadership, Customer-centricity, Anticipation, Difference and Accountability. It provided guests the opportunity to talk directly with product experts, explore equipment-related solutions and services and operate the equipment. The Customer-centricity sector also featured the "beta" version of the Construction Users Club, an online forum designed to enable equipment end users from across the globe to exchange information and ideas; the club is scheduled to officially launch in September 2012.
The Festival culminated in a gala dinner at the Hacienda Ballemari, followed by a unique, movie-themed machine show highlighting the Manitou, Gehl and Mustang product lines.
Companies in this article