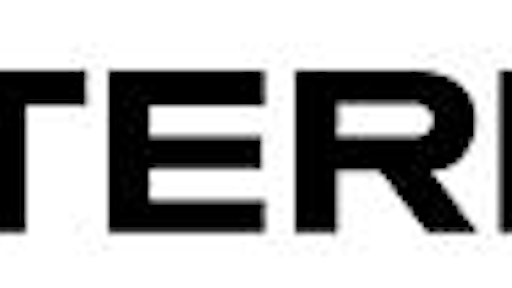 In a move to solidify its leadership team as it prepares for a new era of growth, Terex Corp. has overhauled its senior management structure. Among the changes include the promotion of Matt Fearon to president of Terex Aerial Work Platforms, replacing Tim Ford who is now president of Terex Cranes.
"These changes are intended to strengthen the company's leadership team and provide our executives with new learning and growth opportunities," said Ron DeFeo, Terex Chairman and CEO. "They reflect both a maturing and broadening of scope for the Terex leadership team."
Senior management changes include:
Kevin Bradley, currently president of Terex Cranes, will transition to the role of senior vice president and chief financial officer effective immediately after the filing of the company's Annual Report on Form 10-K for 2012. Bradley was named president of Terex Cranes in January 2011. Prior to this appointment, he had served as president of Terex Financial Services since joining Terex in 2005. Prior to joining Terex, Bradley had financial roles of increasing responsibility at GE Capital and AT&T Capital. Terex previously announced that Phil Widman would be retiring as senior vice president and chief financial officer effective March 31, 2013.
Tim Ford, currently president of Terex Aerial Work Platforms (AWP), will become president of Terex Cranes, effective immediately. The Terex Utilities business and the recently established Terex Services North America business will continue to be Ford's responsibility. Ford will also have direct responsibility for the company's Latin American operations as well as Corporate Strategic Accounts and Government Programs. Ford joined Terex in 2006 following executive assignments at Toro, Honeywell and General Electric.
Steve Filipov, currently president of Developing Markets and Strategic Accounts, will become president of Terex Material Handling & Port Solutions effective immediately. Filipov will also assume the position of chief operating officer of Demag Cranes AG as the company continues the transition of this business into the Terex family. Filipov will retain overall Terex responsibility for the Russian market as well as Corporate Marketing. Filipov joined Terex in 1995 and has held positions of increasing responsibility, including president of Terex Cranes from 2004 to 2008.
George Ellis, currently president of Terex Construction, will continue in this role and also assume responsibility for the company's operations in India. Ellis joined Terex through the Genie acquisition in 2002 and has held several senior management positions at various Terex operations. Previously he held leadership positions at General Electric, Pratt & Whitney and PPG Industries.
Matt Fearon, currently vice president and general manager of AWP Americas, will become president of Terex AWP effective immediately. Prior to this, Fearon had been managing director of AWP Europe. Fearon has 25 years of industry experience and has worked within the Terex/Genie operations for 18 years.
Aloysius Rauen will continue in his current role as CEO of Demag Cranes AG and has announced his intention to resign during the course of 2013 once the integration of the Demag Cranes business into the Terex group is further along. Upon Rauen's resignation, Filipov will assume the role of CEO of Demag Cranes AG.
"I am confident that under Kevin's leadership, Terex will continue to maintain the highest standards of financial integrity that has helped define Terex's finance organization and our company as a whole," DeFeo said. "Tim, Steve, George and Matt have demonstrated strong leadership skills during their tenures with Terex and I believe their increasing responsibilities will serve us and our customers well. I thank Ays for his dedication to Demag Cranes and its employees and his efforts in integrating Demag Cranes into the Terex group." 
While sweeping changes, Fearon said the transitions are a natural course of action that started when Phil Widman, senior vice president and chief financial officer, announced his retirement last year. "It's really a positive thing," he said of the restructuring. "It was well planned and it shows the management depth Terex has. It's really encouraging."
Fearon said the company conducted both internal and external searches and opted to promote from within. "It's a very positive sign," he said. "It gives us a lot of stability."
For his part, Fearon said he's excited about the direction Terex, and particularly the AWP division, are moving in. "[Terex AWP is] on a good healthy path toward further globalization of its business," he said. "We're working toward the goal of having all Genie customers around the world receive the same level of service. We're investing heavily in our capacity, our products and our people. We're optimistic and feeling very good about where we are in the economic cycle. We're encouraged."
Companies in this article