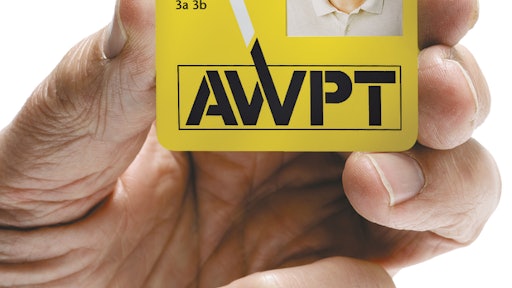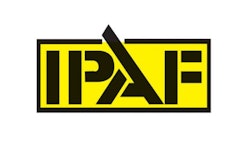 A total of 127,365 people were trained by IPAF-approved training centers in 2013. This is an increase of 12.8% over the 112,887 people trained in 2012. Training available from IPAF-approved centers includes operator courses for which a PAL Card (Powered Access Licensed-Registration) is issued, and harness and management courses for which a certificate is issued.
The International Powered Access Federation (IPAF) issued a record 121,744 PAL Cards worldwide through its approved training centers in 2013, an increase of 12.7% over the 108,065 PAL Cards issued in 2012.
A valid PAL Card is proof that the cardholder has been trained to operate powered access equipment safely and effectively. PAL Cards can be issued in standard or Smart PAL Card (machine-readable) versions. They are valid for five years and can be verified online at www.ipaf.org. IPAF's PAL Card operator training program is certified by TÜV as conforming to ISO 18878. At the end of 2013, IPAF had 1,037 members and 615 training centers worldwide.
"IPAF members and training centers are to be congratulated for continuing the success of these industry-led voluntary training programs and safety initiatives," said IPAF CEO Tim Whiteman. "We anticipate that we will hit the mark of half a million valid PAL Cards sometime this year. Projects recently launched, such as the global rollout of management courses, the introduction of PAL+ advanced operator training and the eLearning module, promise exciting times for IPAF and the industry."
Companies in this article