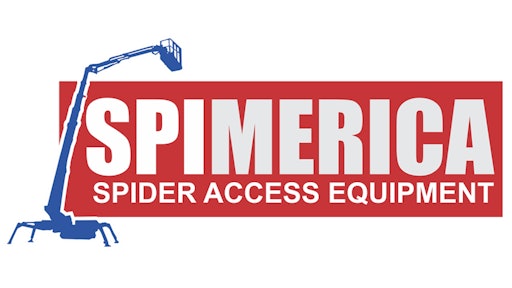 Palazzani Industrie S.p.A. has appointed Spimerica as its new Distributor for the U.S.A. and they are ready to meet everyone at the ARA show in February in Orlando.  
Spimerica is a Company based in Miami, Florida — and managed by industry professional Ben Taft, who has extensive experience in the construction rental industry and in the manufacturing sector.
"Spimerica offers accessibility options to facilitate safer work environments and improve efficiencies within workplace productivity by providing world-class spider booms and cranes to the U.S.A. Rental Industry market," says Ben Taft. "Spimerica chose Palazzani as their premier manufacturer because of the rich history Palazzani offers. With over 80 years of manufacturing experience, expert engineering that creates the highest quality spider lifts in the world, a commitment to safety that is unmatched and the most diverse lineup in the industry, our choice was easy," Taft adds.
Spimerica's Core values are aligned with the core values Palazzani shares:
Keep everyone SAFE
Act with integrity
Act in the best interest of the customer
"We are proud to be affiliated with a partner such as Palazzani. The solutions we create separate us from our competition, allowing our customers to get more work done with the safest machines available," ends Taft.
The first two units which are already available for Shows and demos in the U.S.A. are the TZX 550 (the U.S. name for the TZX 170) and the TZX 620 (TZX 190). These will be followed shortly by the TSJ 82 (TSJ 25) and the XTJ 105 (XTJ 32) all-on-crawler version with different power options (Diesel+AC and AC+DC with gel battery pack).
Thanks to the ability to cover a wide range of applications and to solve complex indoor/outdoor situations in narrow spaces, spider lifts are becoming more and more popular in the U.S. market.
Palazzani Spider booms range from 55ft to 170ft, providing the safest solution at heights that many applications require.
Companies in this article