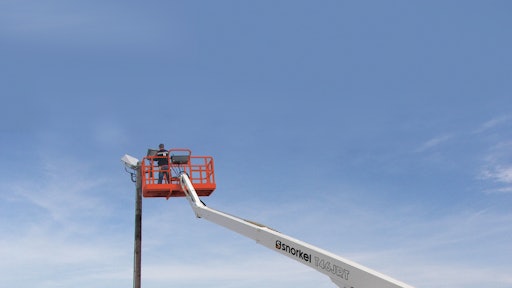 The 40-ft. T46JRT telescopic boom lift telescoping boom, platform and jib functions are infinitely controlled and variable through the use of toggle switches and a rheostat. It also features four-wheel drive and an oscillating axle for the most demanding rough terrain construction sites.
6-ft. jib
Max outreadh: 40 ft. with less than 3 ft. of tail swing
Ground clearance: 14 in.
Inside turning radius: 4 ft. 6 in.
Stowed height: 7 ft. 11 in.
Working platform: 5 ft. 11 in. by 3 ft. 2 in.; can be entered from three sides
Transport length: 28 ft. 5 in.
Request More Information
Fill out the form below to request more information about
T46JRT Telescopic Boom Lift