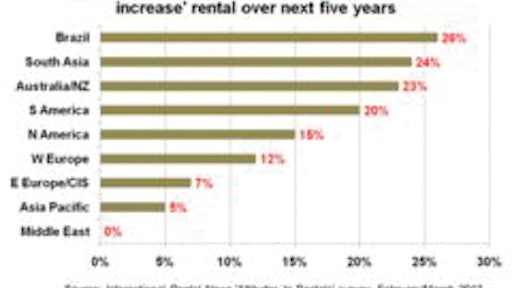 A significant number of contractors and other end-users around the world plan to increase their use of rental services in the coming five years, reveals International Rental News' first ever 'Attitudes to Rental' survey.
The proportion of end users in Western Europe and North America expecting to significantly increase their rental spending is modest - 12% and 15% respectively - but this increases to 31% and 41% when you include those who say they will "slightly increase" their rental use.
For more, visit International Rental News.