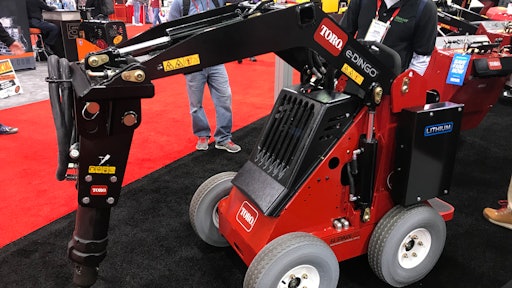 At the ARA Show 2019, Toro showed a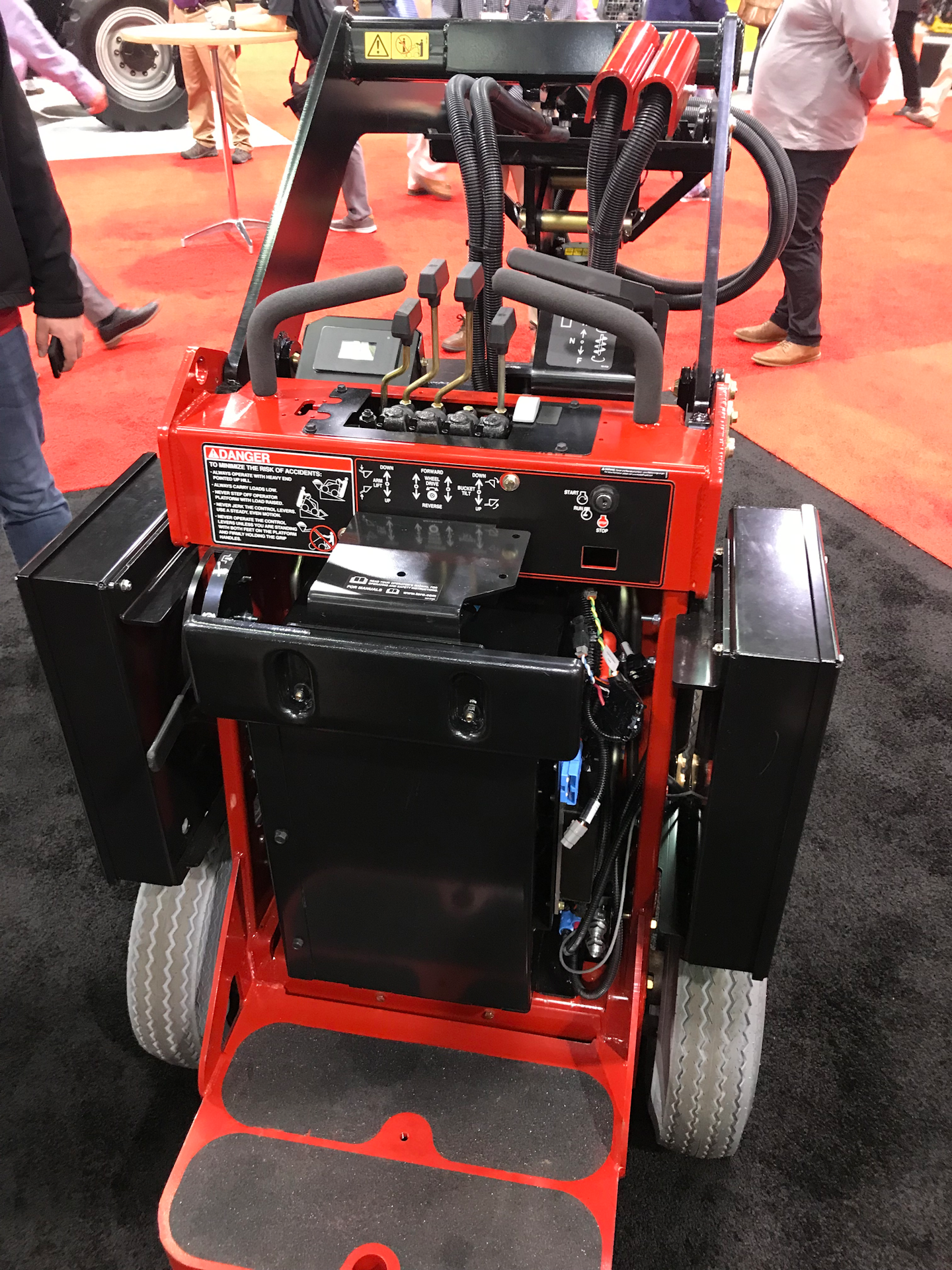 prototype e-Dingo, an electric-powered version of its 323 gasoline-fueled Dingo. The unit has a rated operating capacity and power comparable to a combustion engine.
The eDingo replaces the 23-hp gasoline engine with an electric motor and lithium batteries take the place of the gas tanks. Product manager Sean O'Halloran says the motor and 6.5-gpm two-pump hydraulic system are designed to replicate the power and hydraulic performance of the standard 323 Dingo. ECO Mode and Auto idle help to maximize runtime.
Dingo attachments will work with the eDingo. The machine is likely to be in greatest demand for indoor work, including demolition, so Toro showed it with narrow, non-marking tires that also make the machine narrow enough to fit through a 36-in. door. 
Toro continues to work on configurations to arrive at run times and recharge times that meet user needs. The company expects to have a more-definitive product offering within the year.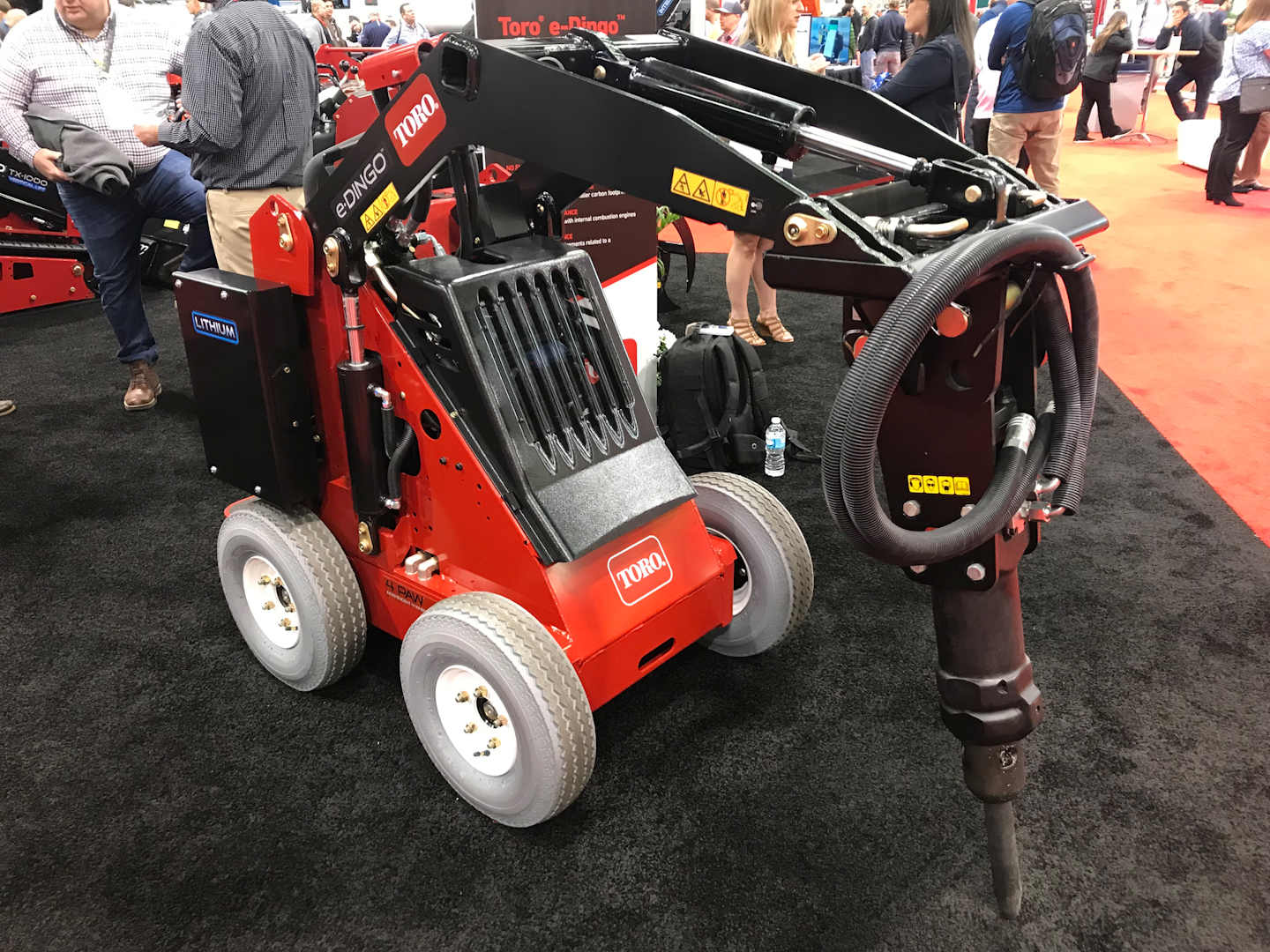 Companies in this article