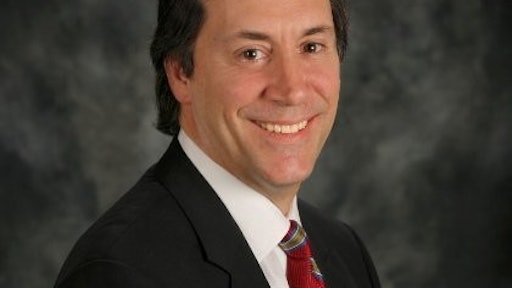 Command Alkon announced that Steve Jones, senior director of industry insights research at Dodge Data & Analytics will be a keynote speaker at ELEVATE - Construction's Heavy Work Conference & Expo.
Jones is a visionary in the field and brings an extensive track record of progressive leadership across many industry initiatives to the conference.
"We are delighted to have Steve's knowledge and enthusiasm present at ELEVATE this year," says Ed Rusch, VP of Marketing at Command Alkon. "Steve's keynote, 'How Technology is Transforming the Global Construction Industry,' will deliver insights on how technological advances are impacting the heavy construction sector; with his presentation including powerful examples of practitioners applying digital tools and practices to benefit all parties on a project."
In his role at Dodge Data & Analytics, Jones focuses on how emerging economic, practice and technology trends are transforming the global design and construction industry. In addition to hundreds of speaking engagements around the world and numerous articles in industry publications. He also produces the company's reports on key industry trends, which are frequently cited as authoritative references.
"This is the most exciting time in the history of the construction industry," Jones says. "Digital technologies are transforming every aspect of how projects are designed and delivered, and improving both the project process and outcomes for everyone involved. I look forward to sharing some of these innovations with the attendees at ELEVATE."