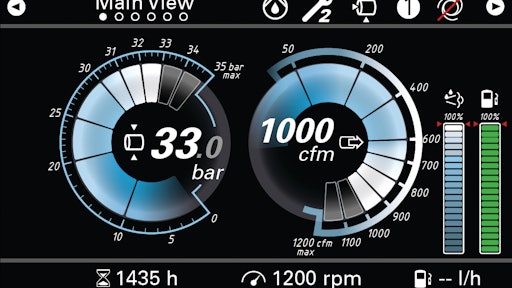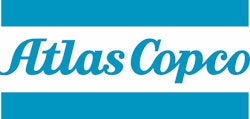 Atlas Copco Power Technique North America is set to launch the new Smart Air Xc4004 controller on all of its large air compressors and boosters with flows up to 4,500 CFM and pressures up to 5,000 PSI. The controller increases the efficiency of operations by providing powerful insights and features an easy-to-use interface that puts users in full control. 
A secondary point-of-use controller unit is also available and provides users with the option to remotely operate their portable compressors, for instance in drilling applications.
The 7-inch controller display allows a simultaneous view of several parameters, including pressure and flow.
Top structured alarm settings allow for operation monitoring.
The navigation is available in 30 languages   
The Xc4004 smart air controller display is anti-glare, freeze-free and IP67 rated, providing the necessary protection from water, dust and dirt contamination.
Atlas Copco designed the controller to be compact and contain limited connectors.
Through a second mirror screen controller, operators can manage the eco-mode, dynamic flow boost, multi-pressure/flow settings and emergency stop.
Request More Information
Fill out the form below to request more information about
Atlas Copco Launches Smart Controller for Air Compressors