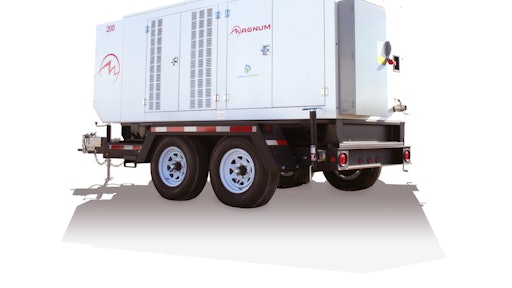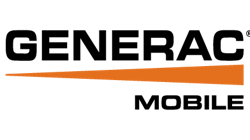 Magnum Power Products introduced a revolutionary line of gaseous-fueled mobile generators at CONEXPO-C ON/AGG 2014 in Las Vegas. Ranging from 100 kW through 396 kW, the new line can run directly on well gas in addition to natural gas and propane.
Well gas is traditionally flared off in oil and gas applications. By running directly on this well gas, the Magnum gaseous-fueled generators can save users hundreds of dollars in fuel per day. To account for fluctuations in well gas, the generators provide paralleling capabilities and automatic change over so that power output is maintained. The generators allow a site to maintain power without customer interaction, and are supported by an extensive service network unlike many in the industry.
"The Magnum line of gaseous-fueled generators is purpose built to thrive in well gas applications with maximum uptime," said Ben Froland, product manager for power generation at Magnum.  "Additionally, these units are backed by support and expertise in the oil and gas market not found elsewhere in our industry."
Each unit in this new line features a heavy-duty spark-ignited engine designed to handle the impurities that come from running on raw natural gas. The engine management systems automatically adjust to run on propane, natural gas, or well gas. The full-featured controller is easy to use and program in the field for customized installations. And the sound-attenuated enclosure ensures quiet operation.