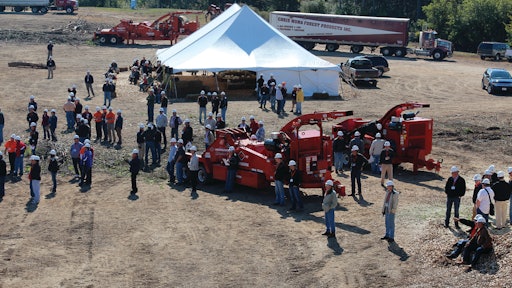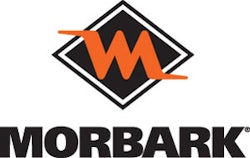 Winn, Michigan – Morbark Inc. demonstrated several new product innovations for the forestry and recycling markets at the company's annual Demo Days event in Winn, MI. These innovations will help Morbark users streamline their processes and reduce costs.
Over 300 people from 15 countries attended the 2011 Demo Days event that featured factory tours, seminars, vendor booths, networking opportunities and equipment demonstrations. Biomass equipment demonstrations included a new Advantage 3 Drum for whole tree chippers, the 3800XL Horizontal Grinder, and several proprietary pieces of equipment in development and demonstrated for customer input and performance feedback.
Morbark Advantage 3 drum
The new Advantage 3 high-performance chipping drum, significantly improves chip-quality in large-volume wood chipping equipment and reduces recurring wear-part and maintenance costs more than 70%, to just a fraction of the cost of conventional chipping drums.
Morbark 3800XL Horizontal Grinder
The new Morbark 3800XL Horizontal Grinder contains significant changes and improvements in feeding technology which dramatically increases production capacity and operating efficiency. The primary difference between this unit and all others is its redesigned reverse-pivot feed system which minimizes space between the feed wheel and the hammermill. There is no place for material to hide in this unit, which keeps debris moving forward with uninterrupted, steady production.