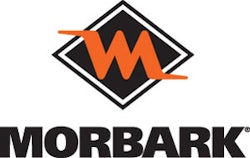 Winn, MI - Morbark is pleased to announce it has signed a dealer agreement with Quality Equipment Company to represent the Morbark Tree Care Products line in central Texas. Quality Equipment Company currently operates two branch locations in Texas: Bobcat of San Antonio and Bobcat of Austin.
Founded in 1971, Quality Equipment Company has comprehensive experience in construction and commercial equipment. They maintain an extensive parts inventory and a staff of professional service technicians with the knowledge and expertise required to serve the industry.
"We are pleased with the addition of Quality Equipment Company to our dealer network and believe this will further enhance the level of service, support and availability of Morbark equipment in central Texas," remarks Casey Gross, Morbark Tree Care Products sales manager. "We are looking forward to this new partnership."
"We feel that we can give Morbark customers a strong dealer presence in the area," Jim McCrory, president of Quality Equipment Company, explained. "We're a full-service dealer and our first priority is to make sure the customer succeeds."
Companies in this article