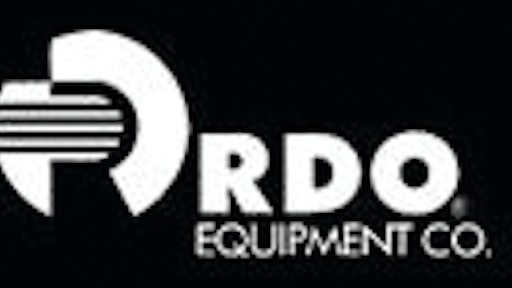 The company also announces their Poway store to relocate to the Lakeside store by end of year.

RDO Equipment Co. rebranded its rental operations under the name: RDO Rents. This brand demonstrates RDO Equipment Co.'s expanding rental operation and pride in the RDO name. The RDO Rents brand is currently utilized in the southern construction stores, which include Riverside and Lakeside, Calif.; Flagstaff, Phoenix, Prescott, and Tucson, Ariz.; Austin, Fort Worth, Irving, Laredo, San Antonio, and Waco, Texas.

It will also be introduced in the company's southwest agriculture stores, which include Imperial, Indio, Salinas, and Watsonville, Calif.; Ehrenberg, Wellton, and Yuma, Ariz.

RDO Equipment Co. expanded its rental operation with the 2009 acquisition of B&B Heavy Equipment Sales & Rentals of Lakeside, Calif. The two organizations then adopted the name B&B Equipment Rental by RDO Equipment Co. The name was familiar to Southwest rental customers, and for the first time was linked to RDO Equipment Co. Today the operation and location formerly known as B&B Equipment Rental by RDO Equipment Co. is now RDO Rents and RDO
Equipment Co. - Lakeside, respectively.

Dennis Howard serves as director of rental operations. He was previously the director of inventory valuation and was responsible for the company's used construction fleet, as well as general manager for the Irving and Fort Worth locations. Howard has over 20 years in the construction equipment business.

"This shift in our name to RDO Equipment Co. doesn't change our commitment to our customers' rental needs," says Howard. "Our company's promise to support the rent-to-rent business has increased significantly and will allow us to provide total solutions for our customers."

Poway store to relocate to Lakeside
In addition to the RDO Rents announcement, plans are underway for the current John Deere Construction and Vermeer store located in Poway, Calif., to relocate to RDO's Lakeside location. This transition is set to be completed in late 2011. Gary Young, general manager at Poway, will remain general manager for the combined store at Lakeside.
"Combining the Poway and Lakeside locations allows us to better serve all our customers by fully capitalizing on the state-of-the-art Lakeside facility. Streamlining our processes will make us a better business partner and easier to do business with," adds Young.
Companies in this article