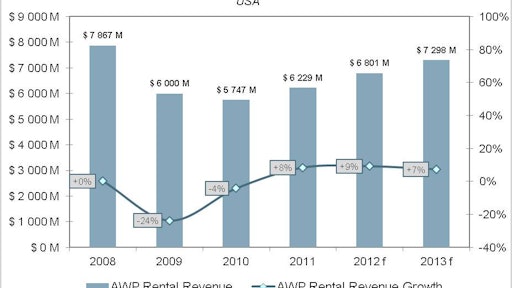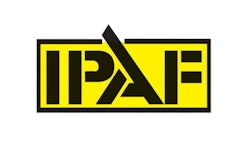 The outlook for the US is bright, as seen in the IPAF US Powered Access Rental Market Report 2012. The US market experienced relatively strong growth in rental revenue to $6.2 billion in 2011, mainly due to increased demand leading to higher rental rates. Continuous growth is expected in the next two years.
The European powered access rental market in the 10 countries surveyed is approximately €2.3 billion in 2011, according to the IPAF European Powered Access Rental Market Report 2012. Germany is now the largest market in value, followed by France and the UK. The 10 European countries surveyed were: Denmark, Finland, France, Germany, Italy, the Netherlands, Norway, Spain, Sweden and the UK.
Following difficult times in 2009 and 2010, the European market rebounded slightly in 2011. Only slight growth is expected for 2012-2013, the market being held back by lack of confidence due to the uncertain economic outlook.
One of the highlights is the prediction of 40% annual fleet growth over the next five years in Brazil, an emerging market that is the focus of this year's rental reports. If correct, the current estimated fleet of 14,500 to 15,000 units would increase to 25,000 by the end of 2013.
The reports are presented in an easy-to-read format, highlighting key facts and figures for senior management, such as fleet size, utilization rate and retention period. New for this year is the analysis of power sources. In the US, diesel power dominates the boom-type machines while the main power source for scissors is electric.
The IPAF US and European Powered Access Rental Market Reports 2012 are available in English and can be purchased at www.ipaf.org/reports
Companies in this article