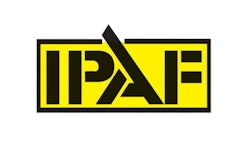 Riwal CEO Norty Turner will deliver the keynote speech at the Europlatform access rental conference to be held on 20 September 2012 in Edinburgh, UK.
Europlatform is the annual high-profile access rental conference jointly organized by Access International and IPAF. It is targeted at senior and middle managers, and this year's theme is "Success in Access Rentals".
Keynote speaker Norty Turner will focus on rental management techniques, covering the performance measures that every rental company should know. Drawing on his management experience in the Europe, Middle East and Africa region, including a 17-year career at Hertz Equipment Rental, he will provide valuable insights into the most effective management techniques from both Europe and the US.
"We are delighted to have in Norty Turner, a top-level speaker from a well-known company address the Europlatform conference in one of his first public speeches since joining Riwal at the start of this year," said IPAF CEO Tim Whiteman.
Other speakers, soon to be confirmed, will cover topics including: total cost of ownership; trends in finance; forecasting future demand levels; lessons from the German access market; using social media; successfully exploiting telematics; cage safety systems; and why sustainability issues matter. The conference will be held in English, with simultaneous translation in German, Italian and Spanish.
The conference will be preceded by an evening networking event on 19 September at the Scotch Whisky Experience, located close to the conference hotel, the Radisson Blu in central Edinburgh.
Companies in this article