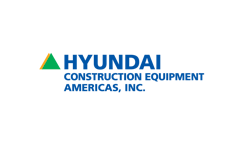 Hyundai Construction Equipment Americas Inc. announces the appointment of Van's Equipment as an authorized dealer in the Colorado market.
"We are honored to offer Hyundai as part of our equipment line," says Kevin Moore, president, of Van's Equipment. "Our customers will be pleased to know that we now offer this great brand of equipment, which is fast becoming known for its high quality, reliability and outstanding performance on the job."
Van's Equipment will now carry Hyundai's entire line of quality construction equipment, which consists of crawler excavators, wheel loaders, wheeled excavators, mini-excavators and skid-steers.
Van's Equipment sales staff has been fully trained in the application, sales, parts and service of Hyundai Construction Equipment products and offers prompt and professional parts and service support. The company supports Hyundai in the Colorado market from its Denver area branch location. 
For more information or a demonstration of Hyundai products, please contact Van's Equipment at 303-828-9600.
Companies in this article