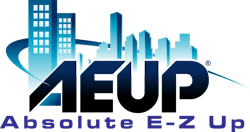 Access equipment distributor Absolute E-Z Up (AEUP) announces Wayne Young recently joined the company's sales team. Young will be responsible for new business development, sales and distribution in North and South Carolina, Georgia and Virginia.
­­
Young is a 20-year veteran with extensive experience in construction equipment rentals, sales and service. Previously, he was an independent sales representative for Sun Marketing Group's equipment sales in North Carolina. From 1997 to 2006, he held the positions of outside sales, branch manager and district manager for Sunbelt Rentals. Prior to Sunbelt, Young spent seven years as a technician then service manager with McLean Rentals.
"We're excited to have Wayne join the AEUP team," stated Managing Partner, Mike Buley. "Through his breadth of experience in the construction and aerial equipment industries, including distribution, rental and wholesale, he will be great asset to the expansion of our sales channels."
Young holds a C.S.E from Holland Park School in London, United Kingdom.
Companies in this article