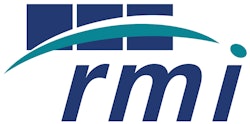 RMI Corporation recently celebrated its 29th year serving the equipment rental, sales, and service industries. 
Founded as a computer rental business in 1983, RMI Corporation developed its business management solution, ADVANTAGE, to manage the rental, sales, service, inventory and financials of its own business. Years later, a friend of RMI President Paul R. Chapdelaine, CPA noticed similarities between his trailer rental and sales business and Chapdelaine's computer rental business. It quickly became clear that ADVANTAGE was capable of managing businesses that rent, sell, and service a wide variety of equipment types. The trailer rental business licensed ADVANTAGE in 1990 and they continue to be a customer today.
"Despite the obvious difference between computers and trailers, the business practices are strongly similar," said Chapdelaine. "We monitored equipment utilization and rental rates; they monitored equipment utilization and rental rates. We rented by the day, week or month and so did they. Businesses that rent equipment all manage by the same basic principles with minor differences. ADVANTAGE is a fully integrated, full-featured business management solution equipped to handle it all. "
Lauren Dorman, vice president of product development, says, "This milestone is an exciting precursor to the big three-oh. Our business, product and service offerings have evolved greatly over the years to take advantage of technology advances that best serve the needs of the equipment rental, sales, and service industry."
While serving the equipment rental businesses for nearly three decades, RMI experienced the birth of the computer mouse, the World Wide Web, mobilization, the Cloud and more.  
"The last five years have been especially exciting. RMI has always been recognized for delivering excellent service to our customers, says David G. Richards, vice president of client services. "With the move to the Cloud, we're delivering implementation, help desk support, and quarterly updates to clients even faster. Today, we're finding that we are able to help more business users who need access to the system via our mobile user offering, full Microsoft Office support, and accessibility anytime from anywhere. The average time from purchase to go live is running at about 1 month and that includes access for more areas of the business than ever before." 
Leading the way in technology for the equipment rental, sales, and service industry, RMI brings the latest in business management software, technology and services to the equipment rental industry.
Companies in this article