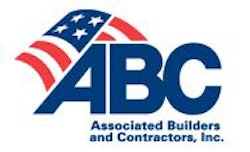 Despite a decline of 1,000 jobs in July, the unemployment rate for the nation's construction industry dipped to 12.3 percent, down from 12.8 percent in June, according to the Department of Labor's August 3 employment report. It is the lowest rate of construction unemployment since October 2008. Year-over-year, the industry has added 5,000 jobs, or 0.1 percent.
The nonresidential building sector lost 500 jobs for the month but has added 1,500 jobs, or 0.2 percent, since July 2011. Residential construction industry employment has increased by 5,800 jobs since June and 6,900 jobs from the same time last year.
Nonresidential specialty trade contractors shed 9,500 jobs for the month and have lost 19,200 jobs, or 1 percent, from one year ago
Residential specialty trade contractors lost 3,100 jobs in July but added 5,500 jobs, or 0.4 percent, during the past twelve months
Heavy and civil engineering construction employment increased by 6,200 jobs from June to July and is up by 10,800 jobs, or 1.3 percent, from July 2011
Across all industries, the nation added 163,000 jobs as the private sector expanded by 172,000 jobs and the public sector shrank by 9,000 jobs. Year over year, the nation has added 1,838,000 jobs, or 1.4 percent to job totals. The unemployment rate stood at 8.3 percent in July, up from 8.2 percent in June.
Analysis
"Today's employment report was better than anticipated for the nation's construction industry," said Associated Builders and Contractors Chief Economist Anirban Basu. "The construction unemployment rate fell to 12.3 percent.
"Given the fact that construction job growth has continued to be sluggish, the primary driver behind falling construction unemployment rates appears to be that construction workers have secured employment in other industries that have been adding jobs more quickly, including distribution and manufacturing," Basu said.
"Taking a larger view, there is the possibility that seasonal factors are partially responsible for the decline in construction unemployment," said Basu. "However, the lack of construction employment growth is consistent with the general level of unease felt by many decision makers, including lenders. This heightened level of economic and policy uncertainty has suppressed construction starts, which in turn has constrained hiring.
"Most importantly, today's report serves to sooth fears of a near-term recession," Basu said. "The U.S. economy remains resilient and is positioned for steady expansion during the next several months. In that case, the expectation is that the number of nonresidential construction jobs would also trend a bit higher in the foreseeable future."