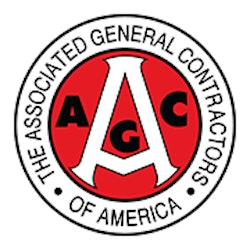 Construction employment declined in 165 out of 337 metropolitan areas between July 2011 and July 2012, increased in 123 and was stagnant in 49, according to the Associated General Contractors' analysis of federal employment data.
"Construction employment is healthy in the handful of areas where private sector demand is on the rebound," said Ken Simonson, the association's chief economist. "However, construction employment in most metro areas is suffering from the effects of tepid private sector demand and shrinking public sector construction budgets."
The largest job losses were in Chicago-Joliet-Naperville, Ill. (-6,500 jobs, -5 percent); followed by:
Tampa-St. Petersburg-Clearwater, Fla. (-6,100 jobs, -12 percent)
Nassau-Suffolk, N.Y. (-5,100 jobs, -8 percent)
New Orleans-Metairie-Kenner, La. (-5,000 jobs, -16 percent)
Virginia Beach-Norfolk-Newport News, Va.-N.C. (-4,400 jobs, -12 percent)
Springfield, Mass.-Conn. (-28 percent, -3,000 jobs) lost the highest percentage. Other areas experiencing large percentage declines in construction employment included:
Anchorage, Alaska (-23 percent, -2,500 jobs)
Detroit-Livonia-Dearborn, Mich. (-17 percent, -3,600 jobs)
Jackson, Miss. (-16 percent, -1,800 jobs)
Bakersfield-Delano, Calif. added the highest percentage of new construction jobs (23 percent, 3,200 jobs) followed by:
Yuba City, Calif. (18 percent, 300 jobs)
El Centro, Calif. (15 percent, 200 jobs)
Pascagoula, Miss. (15 percent, 700 jobs)
Los Angeles-Long Beach-Glendale, Calif. (7,700 jobs, 7 percent) added the most jobs. Other areas adding a large number of jobs included:
Fort Worth-Arlington, Texas (6,200 jobs, 11 percent)
Phoenix-Mesa-Glendale, Ariz. (5,600 jobs, 7 percent)
Indianapolis-Carmel, Ind. (5,300 jobs, 12 percent)
Denver, Colo. (4,600 jobs, 7 percent)
Association officials cautioned that the growth in private sector construction activity taking place in some areas could be undermined by the threat of drastic tax increases next year. They urged Congress and the administration to work together to provide tax certainty while addressing chronic funding challenges for key infrastructure programs.
"Construction employment will suffer a significant blow if Washington gridlocks its way to another recession," said the association's chief executive officer, Stephen E. Sandherr. "Setting our fiscal house in order in a way that provides employers with predictable tax rates while allowing for needed infrastructure investments will boost employment in construction and many other sectors."