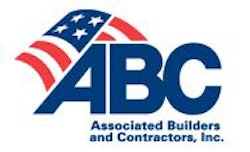 The nation's construction industry added 1,000 jobs in August, lowering the unemployment rate from 12.3 percent in July to 11.3 percent last month, according to the Sept. 7 employment report by the U.S. Labor Department. Year over year, the construction industry added 17,000 jobs, or 0.3 percent - rendering it among America's slowest expanding industries.
The nonresidential building construction sector lost 2,400 jobs for the month and 4,900 jobs, or 0.7 percent, compared to one year ago. August employment in the sector stood at 653,200 jobs. Employment in the residential building construction sector slipped by 1,100 jobs in August but increased by 5,200 jobs, or 0.9 percent, during the past 12 months. Residential building construction employment in August stood at 564,000 jobs.
Nonresidential specialty trade contractor employment declined by 6,400 jobs in August and is down by 18,900 jobs, or 0.9 percent, from same time last year. In contrast, residential specialty trade contractors added 8,200 jobs for the month and gained 18,700 jobs, or 1.3 percent, from one year ago. The heavy and civil engineering construction sector gained 2,800 jobs in August and added 17,400 jobs, or 2.1 percent, since August 2011.
Across all industries, the nation added 96,000 jobs as the private sector expanded by 103,000 jobs and the public sector shrank by 7,000 jobs. Year over year, the nation added 1,808,000 jobs, or 1.4 percent.
The nation's unemployment rate in August fell to 8.1 percent, down from 8.3 percent in July.
"The fact that the construction industry unemployment rate in August declined to 11.3 percent - the lowest level since October 2008 - seemed to be a pleasant surprise," said Associated Builders and Contractors Chief Economist Anirban Basu. "But under further examination, this is largely due to former construction workers moving to other industries or leaving the workforce all together.
"On a national level, the Labor Department reports a record high 88,921,000 Americans are not in the civilian workforce," Basu said. "What is more discouraging, 368,000 people simply dropped out of the labor force last month and did not even look for a job.
"In the nonresidential construction category, the news is similar," said Basu. "The sector lost additional employment in August, is down on a year-over-year basis and posted negative job growth in six of the past seven months.
"One positive aspect of today's data is the heavy and civil engineering component continues to expand and added more than 17,000 positions during the past year," Basu said. "Growth in this segment often is viewed as a leading indicator for the nonresidential construction industry. While this sector has been busier, much of the balance of the nonresidential construction industry continues to languish.
"Those that move the economy forward, such as developers and other investors, simply are not sufficiently confident to take on enough projects to spur meaningful growth in nonresidential construction activity," said Basu. "While uncertainty emerging from Europe has abated recently, investors remain concerned by rising energy prices, America's fiscal cliff, the November elections and impending policy decisions regarding interest rates and money supply. Until at least some of this uncertainty is resolved, the nonresidential construction labor market will continue to underperform."
View the July 2012 employment report.