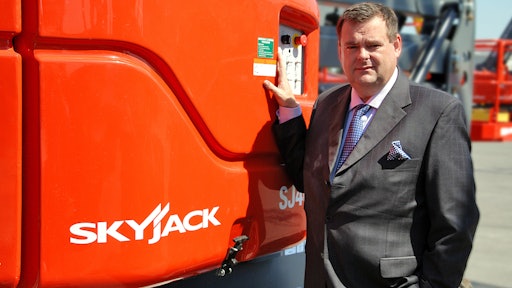 Linamar Corporation's Skyjack Division has named Malcolm Early as its new vice president of marketing.
Early brings a wealth of marketing experience to Skyjack with over 25 years of experience in the construction and construction equipment industries, with brands such as Manitowoc (Grove, Manlift and Potain), JLG and most recently with Volvo Construction Equipment. This has included assignments based in Germany, France and the Netherlands. His industry knowledge on a global level brings an abundance of experience as Skyjack moves forward with their growth plans over the next several years.
Skyjack President Brad Boehler says "The company is looking forward to benefi ting from Malcolm's extensive skills and experience, particularly his international marketing background as we look to expand our international market coverage."
Early comments, "Skyjack has always had a reputation for reliable product and for being easy to deal with. I am looking forward to building on that fi rm foundation as Skyjack introduces more boom product and continues to expand the entire product line globally. We want to extend our reputation as one of the world's leading scissor manufacturers to be recognized now as a leading global full line aerial work platform supplier."
Malcolm was born in the United Kingdom and will be based in Guelph, Ontario.
Companies in this article