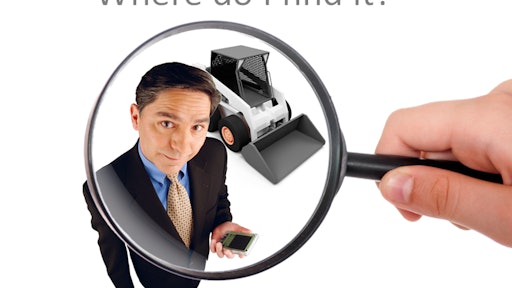 It used to be when a company needed a new piece of capital equipment to grow its business, the principals just bought new. It's a much different story today. With rising costs of equipment, the need to conserve capital, and increased availability of relatively new equipment from downsized companies, more and more businesses are looking to source used equipment. Figuring out how much to pay and determining where to source that equipment, however,  is a momentous task often involving hours, even days of research.
The availability of online auctions, in conjunction with competent professional rigging and shipping companies, has caused a radical shift in business liquidations and equipment purchasing. There are hundreds of online auction bidding services offering equipment from the United States, Canada, Mexico, Puerto Rico, the UK and Asia. The problem is sifting through this information to find the exact piece of equipment a business is looking for. It is difficult because most auctions post their catalog or brochure only one to four weeks before the sale, limiting the time the information on equipment is available to buyers.
The difficulty of knowing what an item is worth and where it can be found is the reason most equipment bought at auction is purchased by dealers who then mark it up for sale to the end user who needs it for his business.  End-use buyers can now take advantage of a new, unique data/search engine platform developed by AuctionPriceResults.com to help them define specific, actual prices on sought-after pieces of equipment , and just as important, where to find them.
AuctionPriceResults.com is classified  as a "Freemium" site. A large percentage of the information provided to users such as "Where Can I Find It?" and  "How many of the items have sold and where?" is free. Auction companies can also upload their upcoming auctions for free. The actual price paid at auction when the gavel dropped is the data the user may elect to purchase. The cost is determined by the number of results chosen and the price bracket of each item. Results often cost as little as $1.00 for items valued at between $1,000 - $5,000.
"It's a great tool for everyone involved in the acquisition and disposition of used industrial equipment," said Rich Bishop, team member at AuctionPriceResults. "Our data has helped purchasing managers at large corporations and universities, all the way down to small mom and pop operations with limited resources of time and money, to find the equipment they need to grow their business." This information is also a great resource for those involved in selling a business or handling an estate. "It's relatively easy to value a business by earnings multiples, but how can the actual cash value of the capital assets be established?" added Bishop. 
Auction Price Results.com offers data on five categories of commercial equipment: Quality Control Lab/Medical -  Industrial Machinery -  Agriculture/Construction - HD Truck/Trailer -  Food Service/ Production.
"Exactly how much is a used 11-ton Cincinnati Shear, a 60-qt. Hobart Mixer, or a Wilson 2002T Digital Hardness Tester worth? ….and where can I find it?" Auction Price Results can help answer those compelling questions.
Companies in this article