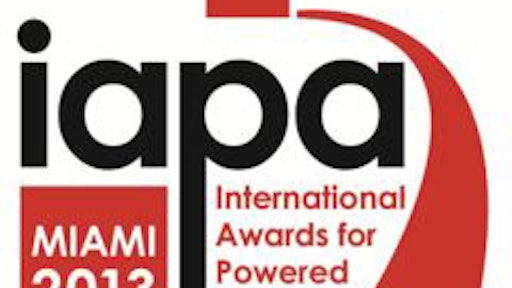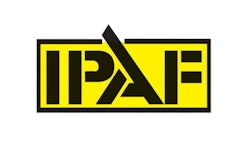 The deadline for entries for the 2013 IAPAs (International Awards for Powered Access) is fast approaching, due Dec. 21, 2012. Categories and entry forms can be found at www.iapa-summit.info.
The IAPAs and the IPAF Summit conference will be held on March 26, 2013 in Miami, FL at the Hilton Miami Downtown Hotel. This event combines educational and networking opportunities as well as celebrating excellence in the access industry.
Jointly organized by industry magazines Access International and Access Lift & Handlers, and IPAF, there are a host of events taking place in Miami March 25-27.
This is the first time the IPAF Summit and IAPAs are being held in the U.S., and there is an excellent line-up of top speakers for the Summit conference.
The IPAF Summit will be a full day of conference and seminars. The day will start at 9:00 a.m. with the IPAF Annual General Meeting (AGM) for IPAF members only. This will be followed by breakout seminars that all delegates can attend, covering topics related to AWPs and mast climbing work platforms (MCWPs), ranging from inspections and maintenance, to accident reporting and safety training.
The conference in the afternoon will bring all delegates together and provide them with valuable take-home messages that contribute toward a professional and safe powered access industry. Ron DeFeo, chairman & CEO of Terex, will give the keynote address. Other confirmed speakers include Michael Kneeland, president & CEO of United Rentals, and Sérgio Kariya, managing director of the rental division of Mills Estruturas e Serviços de Engenharia SA in Brazil. The Summit is held in English, with simultaneous translation in Spanish, Portuguese and Italian. Attendance is free. Register in advance at www.iapa-summit.info.
The IAPAs is a gala dinner and awards ceremony which will take place at the Hilton Miami Downtown Hotel. The IAPAs celebrate best practice and excellence in the powered access industry. The award categories and details on how to enter will be announced shortly. This ticket-only gala dinner is expected to attract more than 450 guests from around the world, so book early to be part of this special evening. Book now at www.iapa-summit.info.
Other events include: aerial work platform (AWP) management training on the afternoon of March 25 and the IPAF Networking Event, which provides an opportunity to meet colleagues, customers and industry friends in an informal atmosphere. It will be held at Villa 221, a fashionable venue located just across the street from the Hilton Miami Downtown Hotel.
Book now for the IPAF Summit and IAPAs 2013 in Miami at www.iapa-summit.info.
Companies in this article