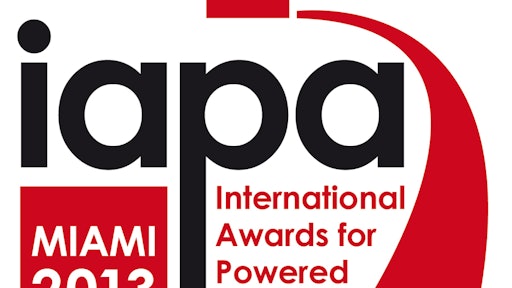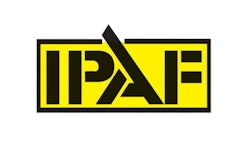 Entries are now open for the International Awards for Powered Access (IAPAs) 2013, jointly organized by Access International, Access Lift & Handlers and IPAF. The IAPA awards ceremony and dinner, and the IPAF Summit conference, will be held on March 26, 2013 at the Hilton Miami Downtown Hotel, in Miami.
The IAPAs are the premier event celebrating best practice and excellence in the powered access industry, attracting full-capacity audiences of around 450 each year. This is the fifth time that the awards are being held.
The categories, open to all companies and individuals in the powered access industry, are:
IPAF Safety Champion
Access Rental Company of the Year
Contribution to Safe Working at Height
Product of the Year – Vehicle/trailer-mounted
Product of the Year – Self-propelled (booms, scissors, atrium lifts)
Product of the Year – Mast climbing work platforms/hoists
Product of the Year – Low-level access
Award for Outstanding After Sales Service
Access Project of the Year
IPAF/Access International Lifetime Achievement Award
There are three categories designed for IPAF member companies and individuals only:
Best New IPAF Training Center
IPAF Training Instructor of the Year
Best Marketing Campaign for Safety and IPAF Training
The judges are looking for professionalism and good business practice, innovation and forward thinking, quality, and client satisfaction. The basic criterion is simple – the judges want all entrants to tell them why they believe their company, project or product is special and why it deserves to win an award in a particular category.
"The IAPAs are highly competitive as there is always pressure to do better than other companies and business associates in the industry," said IPAF CEO Tim Whiteman. "We encourage manufacturers, rental companies, contractors and equipment users from all over the world – anyone who believes they should win an award – to submit an entry."
Companies and individuals can enter themselves or nominate others. They can submit entries for more than one award, and more than one entry per category, should they wish. There is no charge for entering. Awards are for activities undertaken and for products launched in 2012. The deadline for entries is 21 December 2012.
Questions on the awards can be directed to Euan Youdale, editor of Access International, on +44 (0)1892 786208 or euan.youdale@khl.com
The independent judging panel comprises industry experts with long-standing experience in the business and will be announced shortly. Entries must be submitted in English using the official entry form available at www.iapa-summit.info  
Also at this website is more information on sponsorship, dinner bookings and the venue. Book dinner tickets now and register for the IPAF Summit at www.iapa-summit.info
Companies in this article